Everyone owning a 3D-printing must have heard about Lithophanes by now. 3D-printed images that will turn into beautiful pictures when placing in front of a lamp or light. From the earlier days, FDM 3D-printer owners could only benefit from this amazing form of art. Since the desktop SLA / MSLA printers are getting more affordable, basically everybody can make one in high detail. All3DP media has published a great article on making your own lithophane here.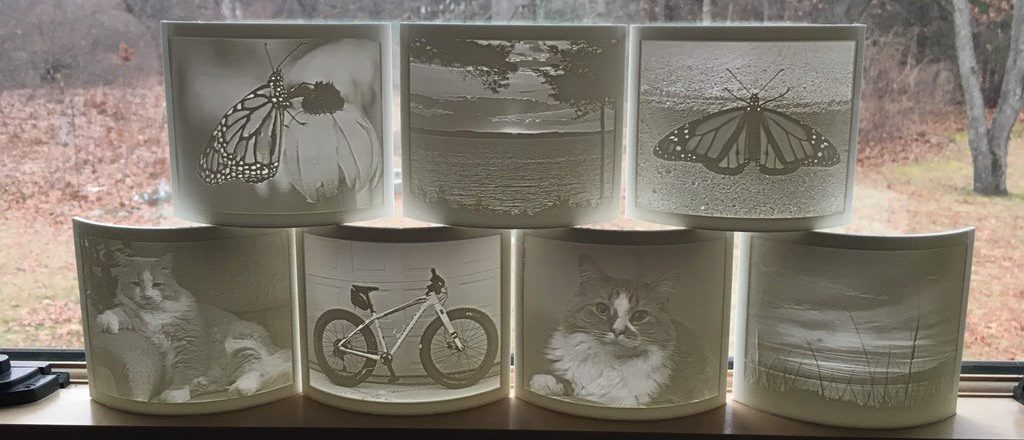 Image: a collection of 3D-printed lithophanes by a Reddit user.
A lithophane looks very strange when not placed in front of a light. After placing back-light behind the lithophane, it clearly shows the image. Originally lithophanes were made with white PLA with FDM technology. The sharpness was missing due to the low resolution of FDM 3D-printing technology. With the availability of accurate SLA, DLP and MSLA 3D-printers, a high quality lithophane can be manufactured. An opaque white resin, like Liqcreate Premium White is preferred.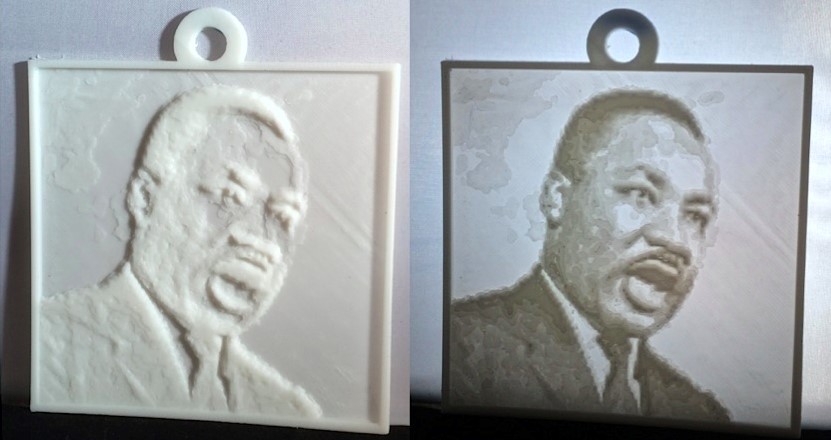 Image: Lithophane design by Design Make Teach, printed with FDM technology.
Lithophanes can easily be designed with the online lithophane maker tool by Lithophanemaker.com. The standard thickness settings work pretty good in combination with Liqcreate Premium White resin. After generating the lithophane, send it to your resin 3D-printer and find the settings for your 3D-printer here.
Next level 4D lithophanes
Next to personal use, 3D-printing lithophanes can also be used as marketing tools or for design prototyping. Find some examples of cans/bottles with custom labeling below.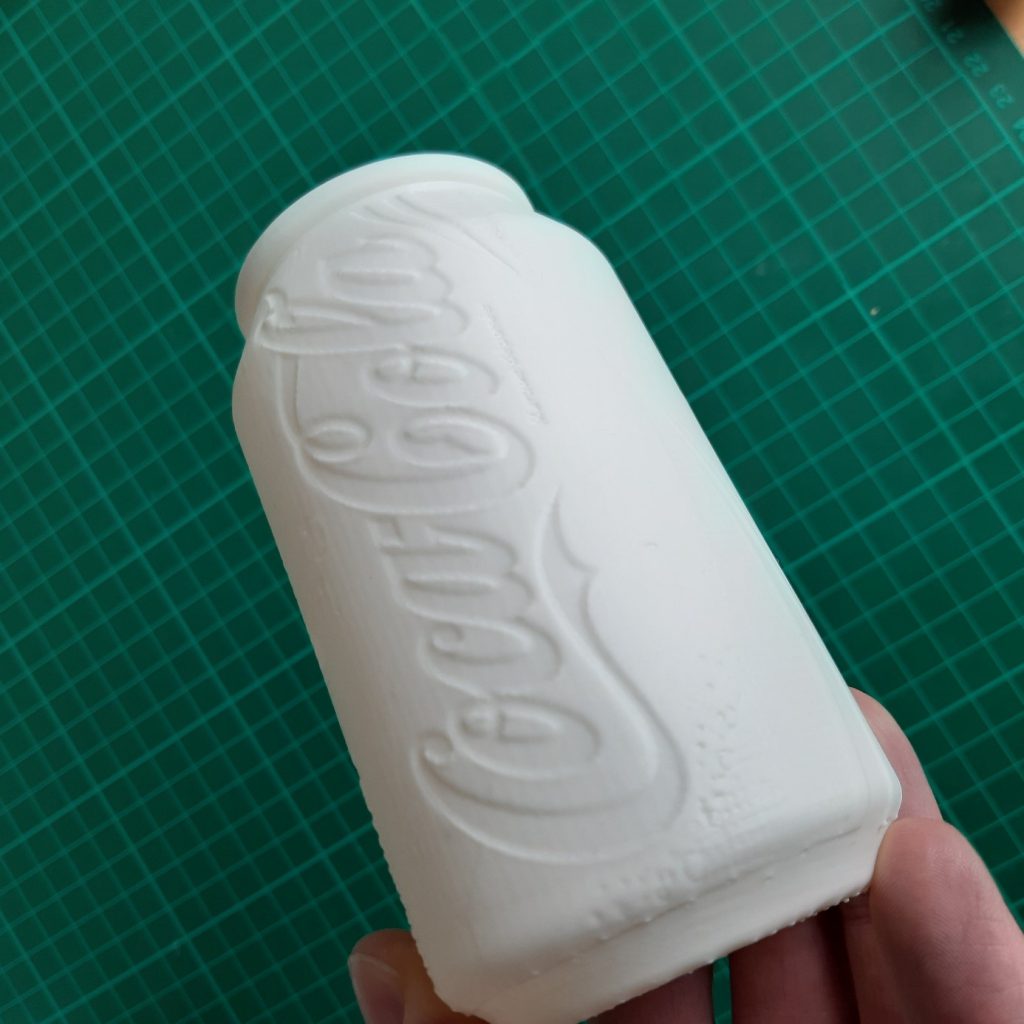 With background light it looks even more spectacular.
Of course we couldn't stay behind with designing our own 4D-lithophane bottle of Premium White resin. For higher quality designs, a stronger processer was necessary, as the 4D lithophanes take a while to process.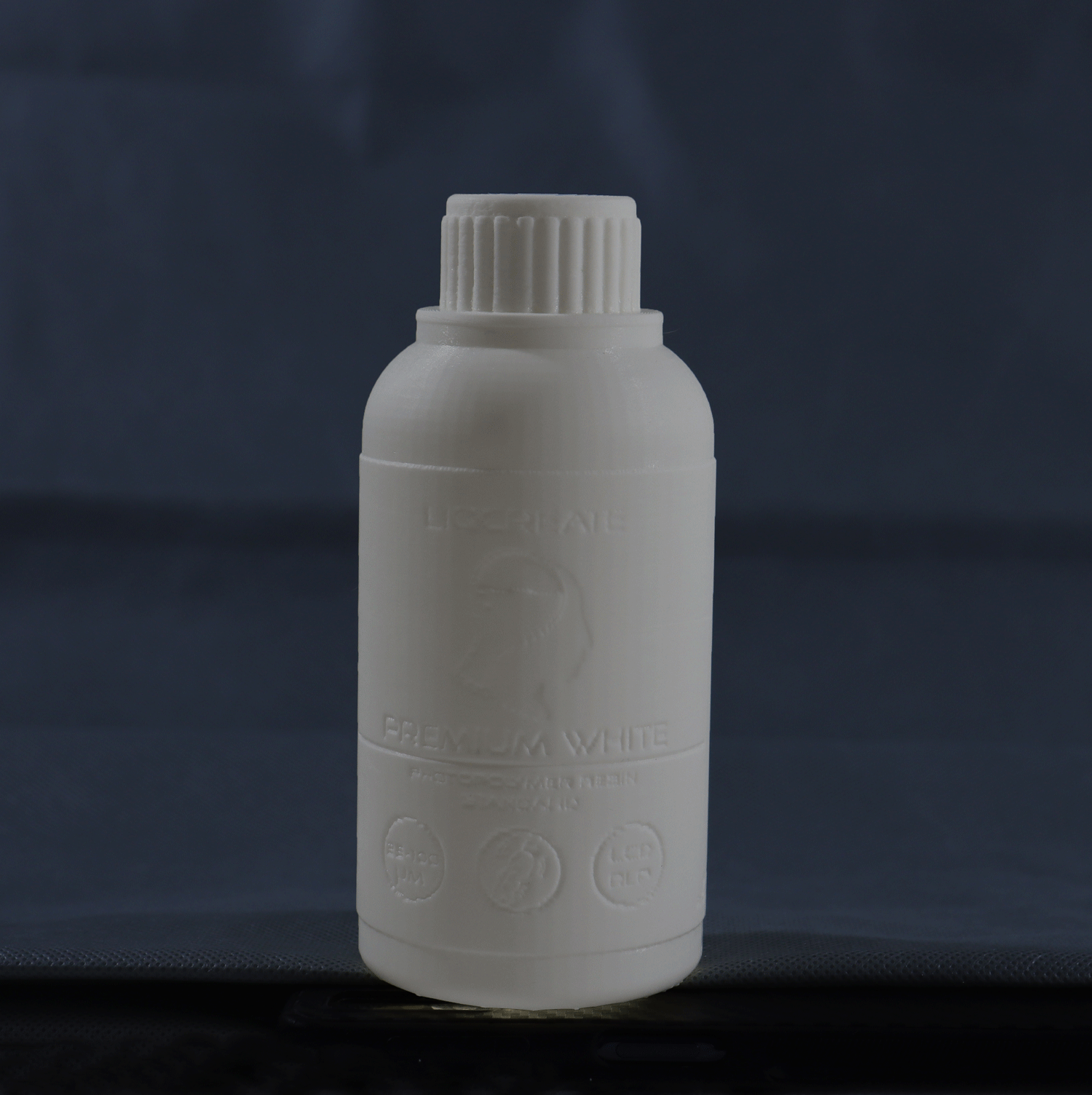 Team Liqcreate wish you happy printing. If there are any questions or remarks, feel free to contact us at info@liqcreate.com any time.
Support
Do you need any help with 3D printing our SLA, DLP or LCD resins? We can help you! Just look for the question you have below. If you can't find it, let us know by contacting us!
Liqcreate Premium White
Liqcreate Premium White is the most opaque white resin available. This white photopolymer  has excellent UV-stability, with almost no yellowing upon exposure. Due to its rigidity and high stability it is ideal for the manufacturing of medical and architectural models.
Key benefit

·        Opaque White

·        Non-yellowing

·        Low odor

·        Low shrinkage

3D-Printer compatibility

·        UnionTech Cute300

·        Phrozen Series

·        Elegoo & Photon series