Just a few months after competitors Anycubic and Elegoo launched their new fleet of large resin 3D-printers named the Elegoo Jupiter and the Anycubic Photon M3 Max, Peopoly is releasing a new machine. Not long after launching the Peopoly Phenom Prime, already a new machine at a lower price is available, named the Peopoly Phenom Forge.
Table 1: different Peopoly resin 3D-printers, prices and specifications
 According to Peopoly: "Introducing Forge, a production-grade large-format MSLA printer built for workshops and factories.  It is powered by the all-new Vlare Core controller with features that will make printing easier, faster, and more accurate."
About the Peopoly Phenom Forge resin 3D-printer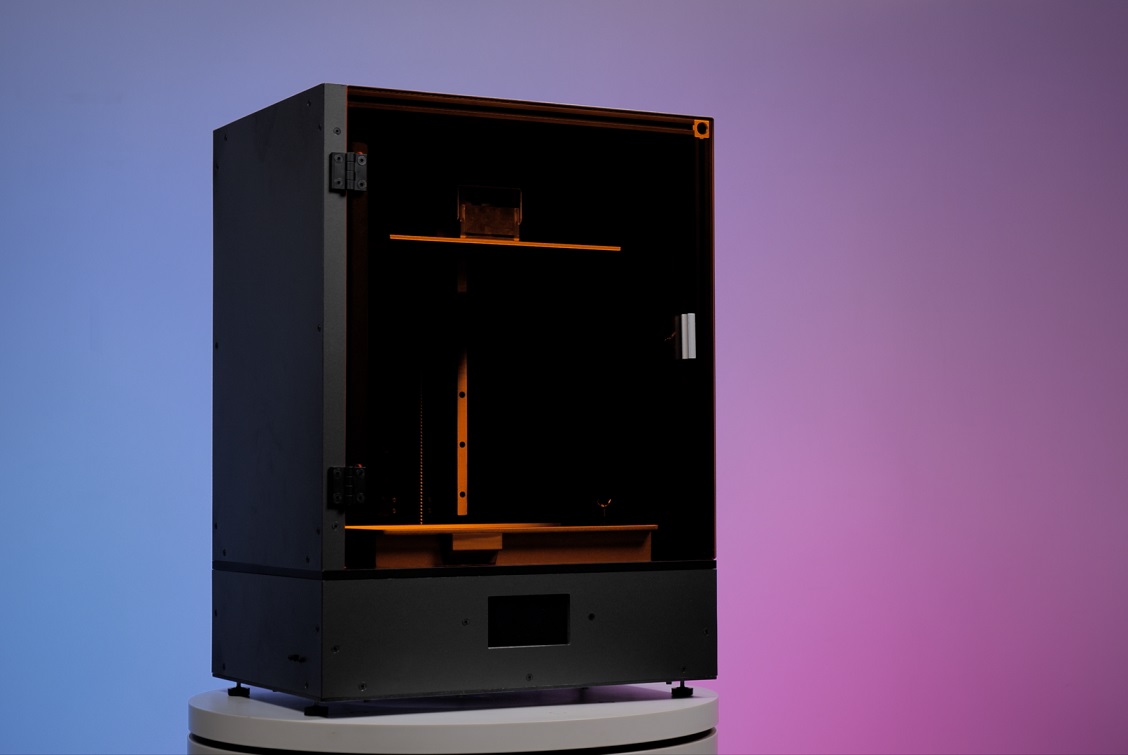 Image by 3Dprintingindustry and Peopoly: The new Peopoly Phenom Forge resin 3D-printer
Peopoly Phenom Forge resin 3D-printer specifications
– Build Volume 288 x 163 x 350mm
– High Contrast (500nit) 6K Monochrome Panel for even better resolution and excellent life span.
– Vlare Core controller board with Open File Format support and onboard EMMC storage
– Build-In masking function for more even light distribution
– Slicer options: Lychee Slicer, Tango Voxeldance, and Vlare Slicer
– WiFi and Infrared Camera for remote monitoring and management
– Temperature-Controlled vat for more consistent printing
– Fleet management functions for print farm
– Advanced Parallel LED for higher resolution
– More power-efficient, less fan noise design with UL Certified power source.
– Highly customizable with add-ons like air duct vent, chamber heater, LED strip, and more.
– All new nylon-like tough resin to work with Forge printer
Forge is shipped in two boxes and requires 30-60 minutes of assembling to connect the top and the bottom part of the printer. The assembling does not require any special tools or soldering.
Peopoly Phenom Forge compatible resins
At the time of writing, the machine is not available. As all Liqcreate resins are compatible with the Peopoly Phenom Prime, it is expected that it will also work on the Peopoly Phenom Forge. If you happen to have a Peopoly Phenom Forge and want to work with Liqcreate resins. A good starting point would be to use the settings of the Phenom Prime, which are published here. We are happy to help with advise when dialing in a Liqcreate resin on new printers. Reach out to us at info@liqcreate.com for assistance.
Support
Do you need any help with 3D printing our SLA, DLP or LCD resins? We can help you! Just look for the question you have below. If you can't find it, let us know by contacting us!