The Original Prusa SL1S uses MSLA technology, meaning there is an LED array as it's light source (405 nm) in combination with an LCD photomask to shape the light image. The SL1S resin 3D-printer is open and therefore has full support for 3rd party resins. The SL1S is able to reach a minimum layer height of 0.01 mm, but the recommended layer height by Prusa is 0.025-0.100 mm. With its new monochrome LCD technology, the Prusa SL1S has the potential to work with either LCD and DLP/SLA resins with acceptable print speed. Contact us if you need support or have any questions.
Prusa SL1S (SL1 Speed) resin 3D-printer specifications
Compared to the original SL1, the new SL1S offers vastly improved print quality, a 25% larger print area, and up to three times faster printing with a few second exposure time per layer. Short exposure times combined with the built-in tilt mechanism enable you to print up to a 150mm tall object in two hours. The SL1S is the perfect for producing detailed 3D-prints at lightning speed ! No matter whether you want to produce highly detailed sculpts, design and prototype, or you need a reliable workhorse for your workshop or lab, the SL1S resin 3D-printer delivers outstanding results across the board. Prusa also offers an upgrade kit for your SL1, to turn it to a monochrome resin 3D-printer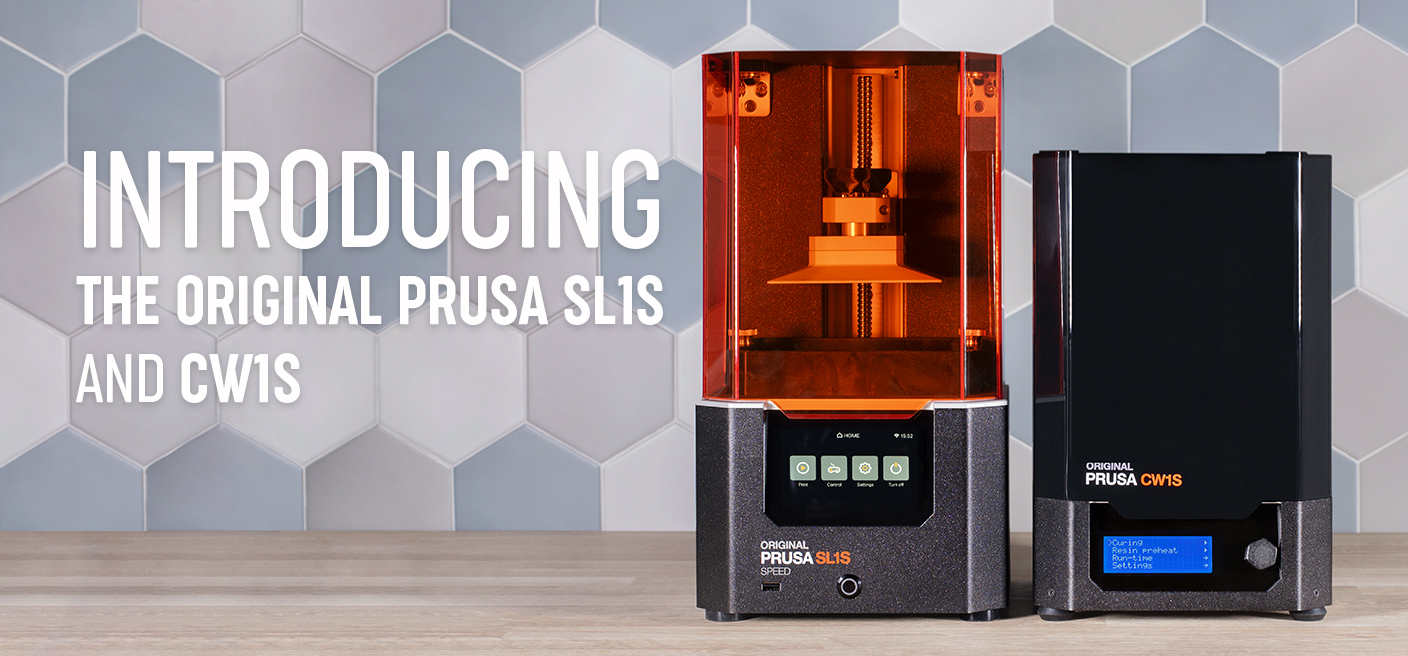 Image by Prusa: The new original Prusa SL1S resin 3D-printer and CW1S cleaner and curing unit.
Compatible resins for the Prusa SL1S
Unfortunately at this moment there are no settings available for the Prusa SL1S MSLA 3D-printer. With Liqcreate's experience in 405nm MSLA and LCD 3D-printers, it is likely that all Liqcreate resin range will be compatible on the Prusa SL1S 3D-printer. More information is available after the first tests. Send an e-mail to info@liqcreate.com if you want to be informed on resin compatibility. Team Liqcreate wish you happy printing. If there are any questions or remarks, feel free to contact us at info@liqcreate.com any time.
Support
Do you need any help with 3D printing our SLA, DLP or LCD resins? We can help you! Just look for the question you have below. If you can't find it, let us know by contacting us!