Liqcreate, the global manufacturer of professional grade 3D printing materials, announced the release of their newest 3D-printing material, Liqcreate Tough-X on May 18th. Tough-X is a material with excellent impact strength, perfect for the manufacturing of spare parts.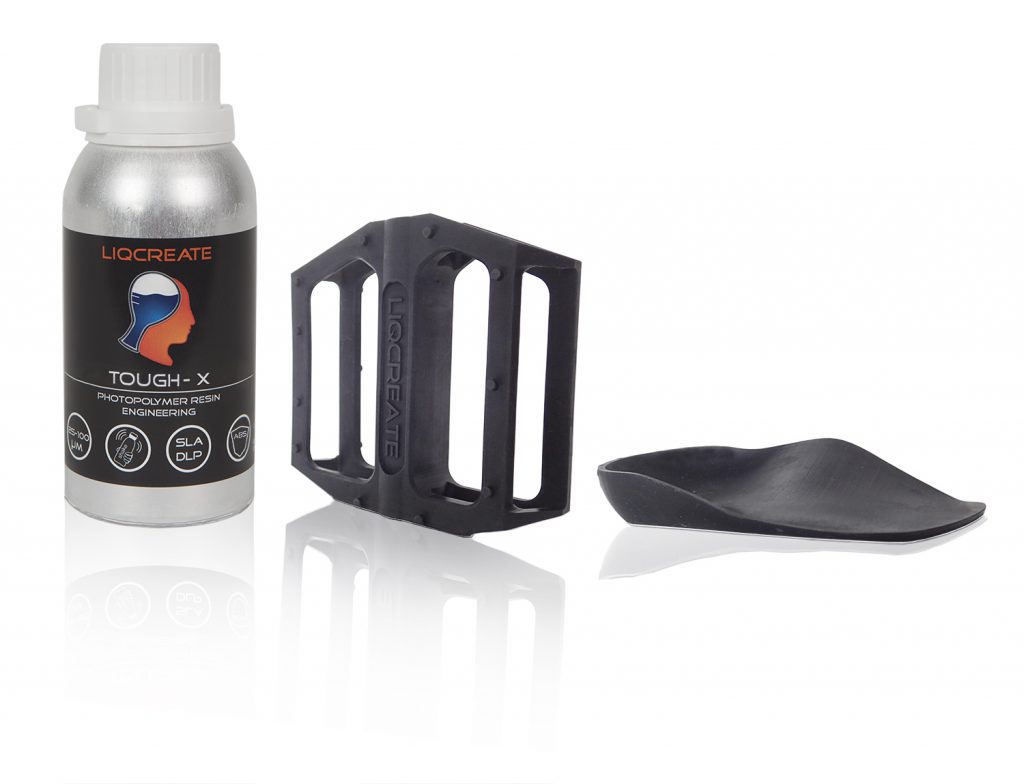 Liqcreate Tough-X is an opaque black photopolymer. 3D-printed parts from this material have exceptional durability. Liqcreate Tough-X is easy to use on all open source DLP, LCD and SLA 3D-printers in the range of 385 – 420nm. This material has excellent properties like high impact strength and up to 150% elongation, making it perfect for the production of industrial spare parts and functional ABS-type products.
The key benefits according to the Dutch resin manufacturer are its exceptional impact strength, high elongation and usability for heavy duty applications.
Key benefits
Exceptional impact strength
High elongation
Use for heavy duty applications
3D-Printer compatibility
Atum3D DLP station 5
Asiga
All open source 385 – 420nm LCD and DLP 3D-printers
You can find Liqcreate Tough-X and all our other products in our Shop.