We proudly present our partnership with 3D-printer manufacturer UnionTech! As a resin development and manufacturing company, Liqcreate is always looking for strong partners in the 3D-printing industry. With a powerful focus on innovation, UnionTech and Liqcreate will work together on resin research and application development for the 3D-printing Industry. By combining our strength in resin development, UnionTech & Liqcreate upgrade Additive Manufacturing to the next level.
UnionTech has nearly 20 years of proven leadership in globally sourced stereolithography and resin 3D printing systems. The UnionTech brand brings a fresh dimension of SL equipment supply to international markets. With nearly 50% of UnionTech's large and growing professional team dedicated to research and product development, there is a strong focus on new product and resin development.
This focus on product development lead to the development of new, industrial grade DLP 3D-printers. With the introduction of UnionTech's  Cute300 3D-printer and more printers and resins to come.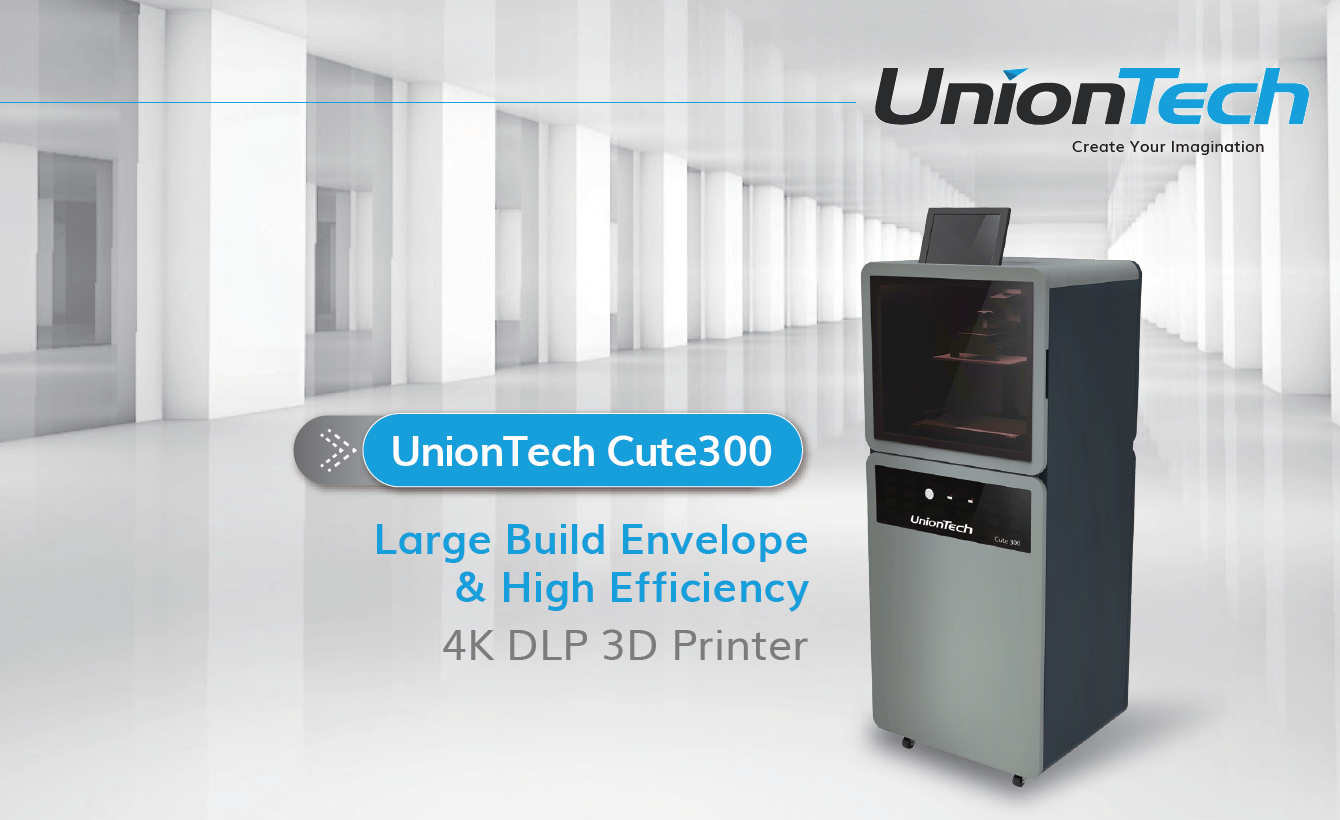 The industrial 4K projector facilitates a larger build platform while maintaining highly accurate parts.
Ruben Bosch - Sales Executive, Liqcreate
UnionTech Cute 300 and Evodent S300 4K industrial DLP
The UnionTech Cute300 and UnionTech Evodent S300 3D-printers are developed around an industrial 4K DLP system, realizing a large build envelope with high efficiency. Its build envelope of 249,6 x 140,4 x 240 mm with 65 micron pixel size, is made possible by its well-engineered 4K DLP processor. With this partnership, Liqcreate resin can be used on UnionTech's new range of DLP and MSLA 3D-printers.
Compatible resins for the UnionTech Cute300 by Liqcreate
The partnership between UnionTech and Liqcreate resulted in the availability of several Liqcreate resins on the Cute300 4K DLP 3DPrinter. The 3D-printing parameters can be found in the UnionTech software. The following materials are currently compatible:
Liqcreate Premium White is an opaque white photopolymer resin with excellent UV-stability. 3D-printed parts from this material show no discoloration and stay perfectly white, even after long-term UV exposure. This resin has excellent properties like low shrinkage and low odor, which makes it ideal for the production of medical models, architectural scale models and aligner models. Boost your production capabilities with an incredible print speed on the UnionTech Cute 300. Creating a physical model of your digital files in minutes compared to hours. Learn more about this resin here.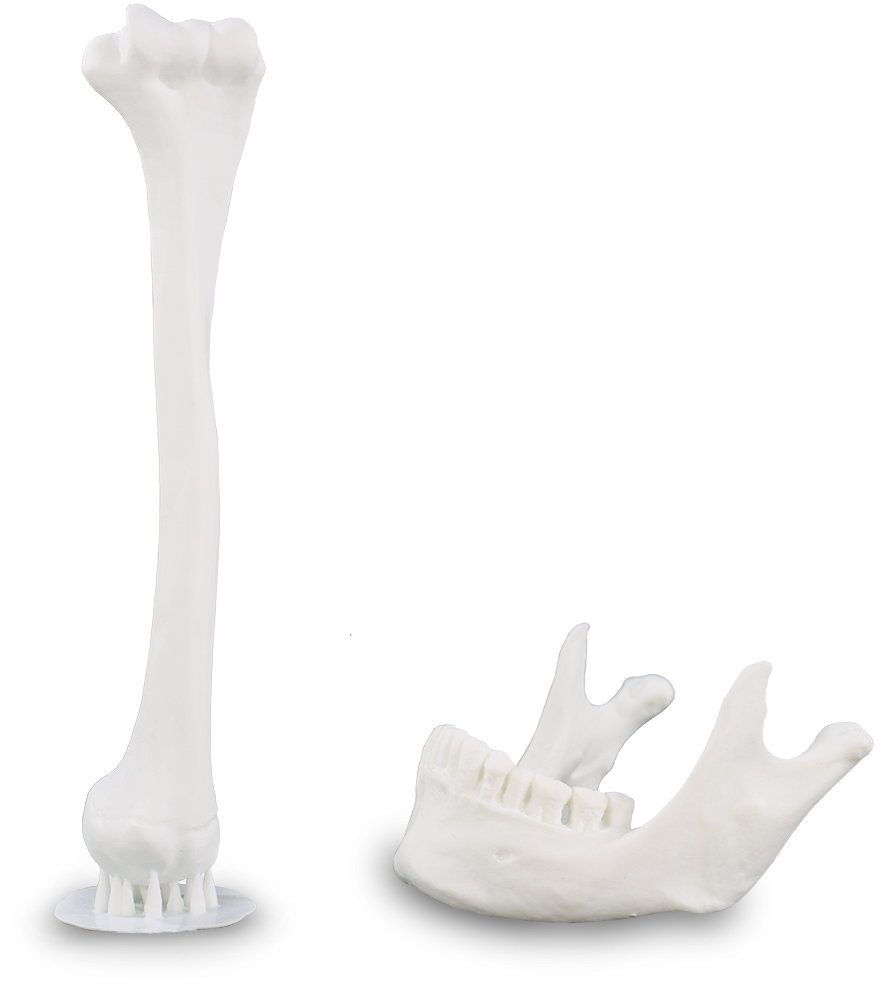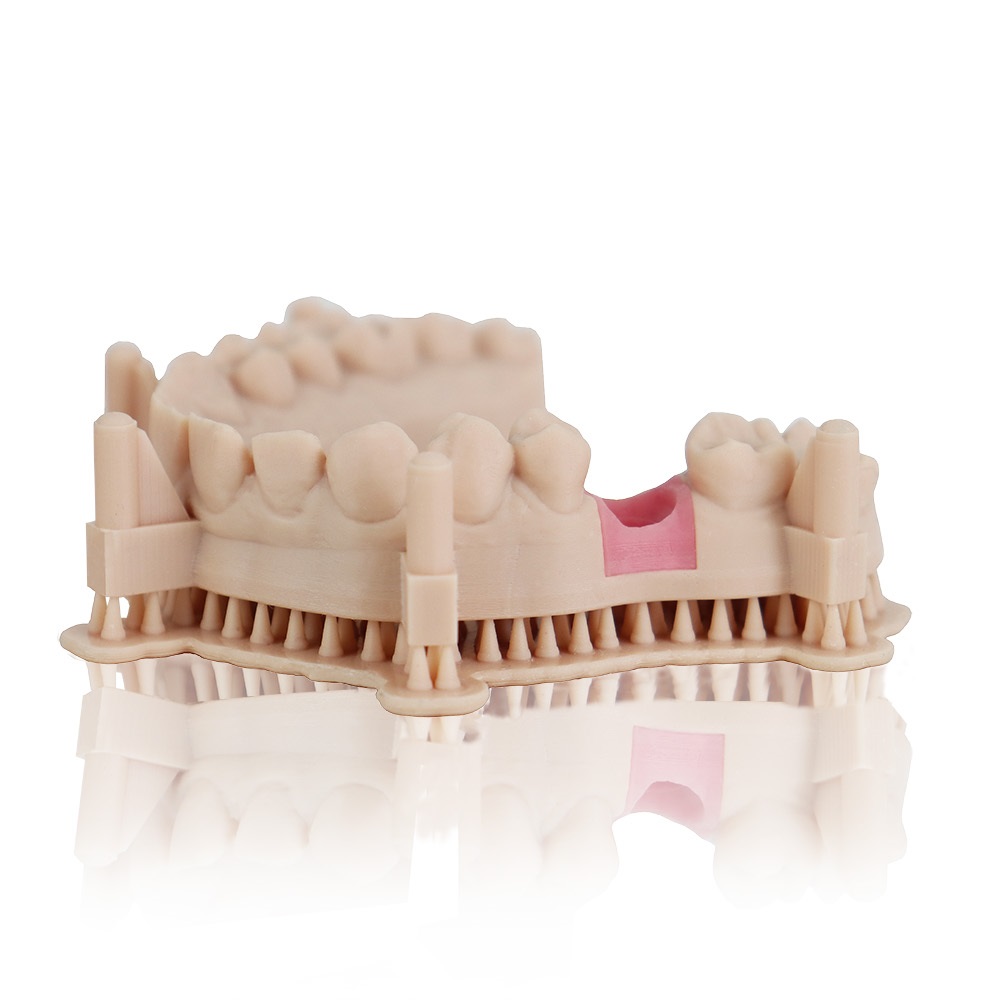 Liqcreate Dental Model Pro Beige is a matte, opaque beige colored photopolymer resin. Its matte color accentuates depth and detail in your dental models, which accommodates a perfect view on undercuts and other important markers. In addition, 3D-printed models from Dental Model Pro Beige resin are excellent for C&B build ups. 3D-printed parts from this resin have exceptional dimensional stability and extreme low shrinkage during printing. Liqcreate Dental Model Pro Beige resin is easy to use on all open source MSLA and DLP 3D-printers in the range of 385 – 420nm. This resin has excellent properties like low shrinkage and low odor, accuracy and dimensional stability, making it perfect for the production of dental models, C&B, Thermoforming and aligner models.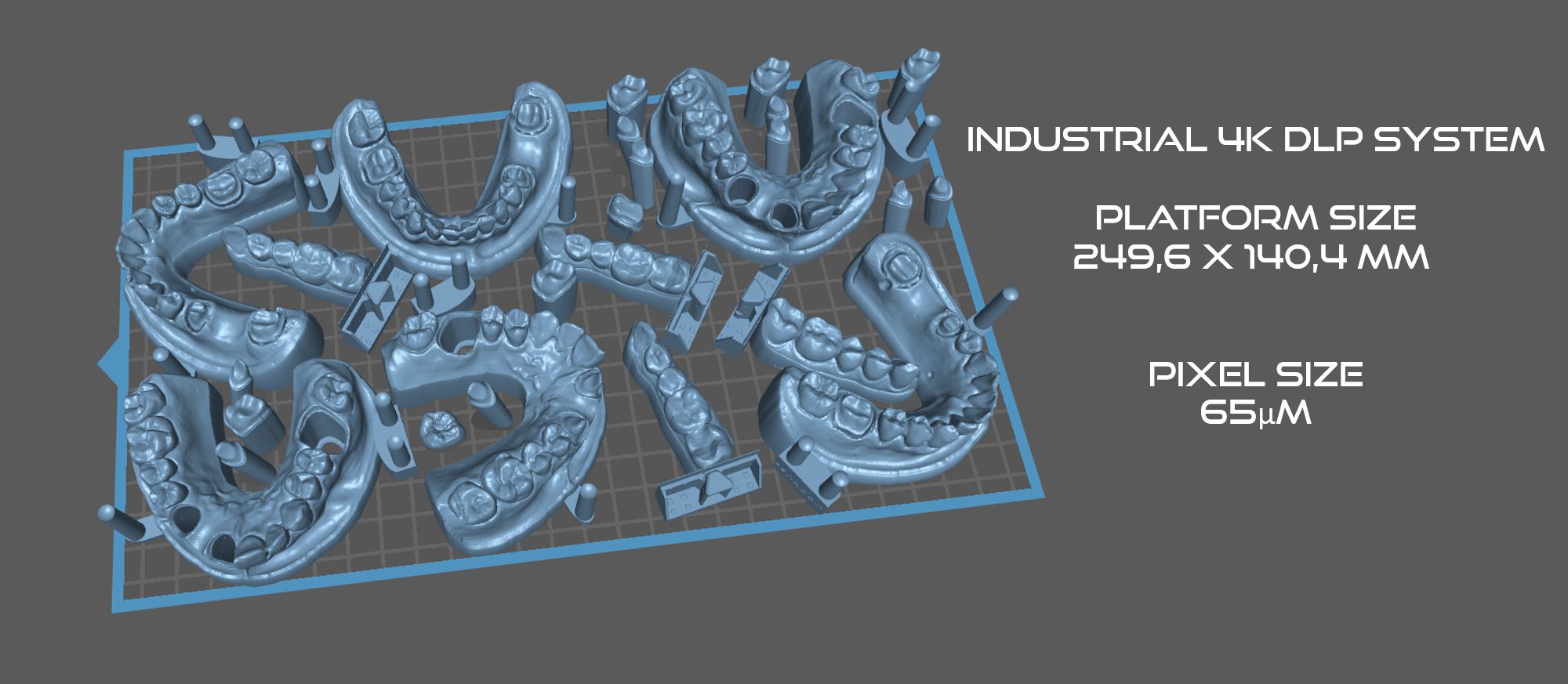 The big build area of the UnionTech Cute 300 and UnionTech Evodent S300 support the production of 6 full sized models with inserts and 4 quarter models on one platform. Multiple runs of high quality models can be 3D-printed within the same day. When positioning aligner models vertically, over 32 aligner models will fit, making mass production easy. With this incredible output, your complete aligner production can be started in-house with a few printers. Learn more about this resin here.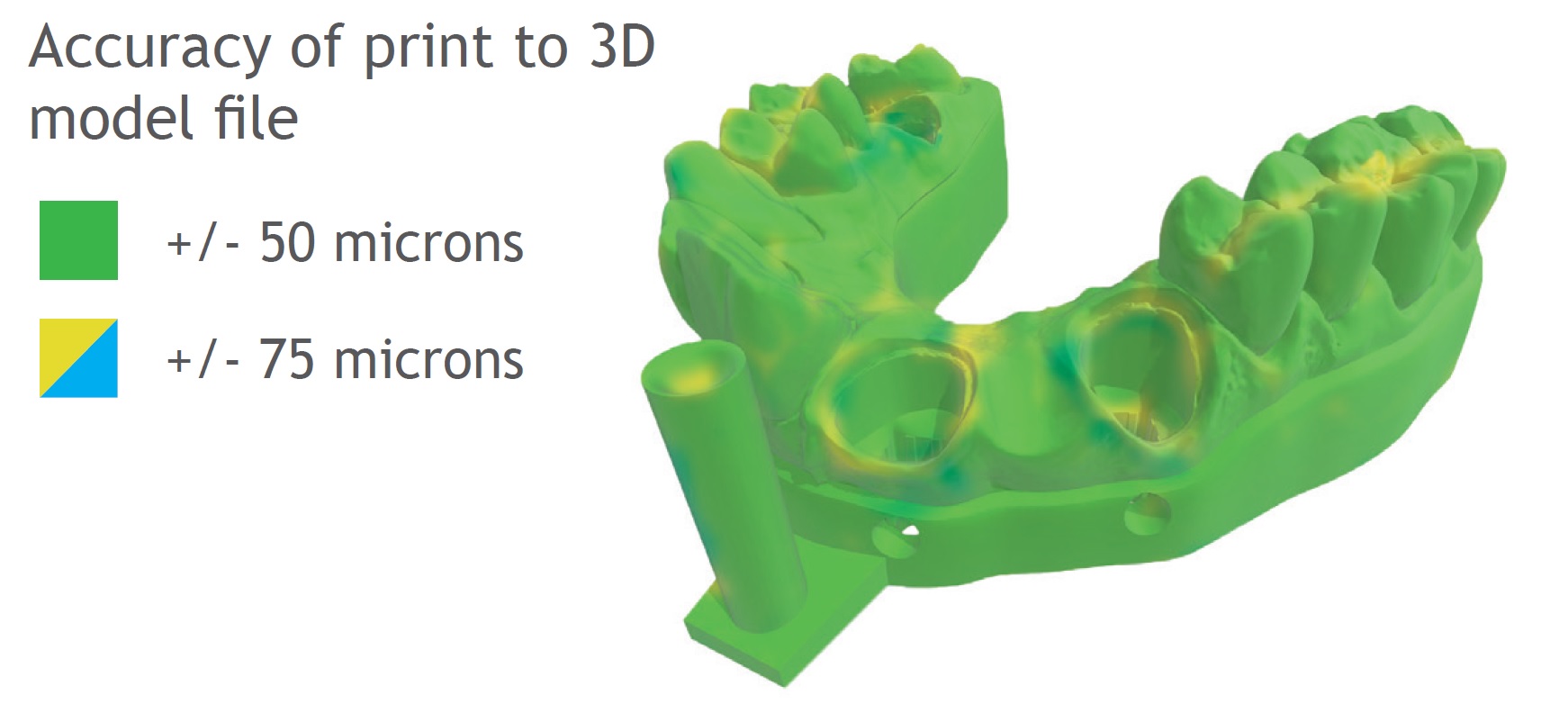 Liqcreate Wax Castable is a wax-based Castable resin for Digital Light Processing (DLP), Liquid Crystal Display (LCD) and laser based 3D-printers and also compatible with the UnionTech Cute300 4K DLP 3D-printer. This resin is perfect for manufacturing jewelry, dental and industrial parts using the direct investment casting method. 3D-printed parts from this resin captures intricate features and show crisp details. This wax-based resin offers smooth surfaces with clean burnout for a reliable casting process. Create custom made elegant organic geometries according to your preferences with positive and negative engravings. Liqcreate Wax Castable creates perfect casting patterns for jewelry, dental and industrial parts. Learn more about this resin here.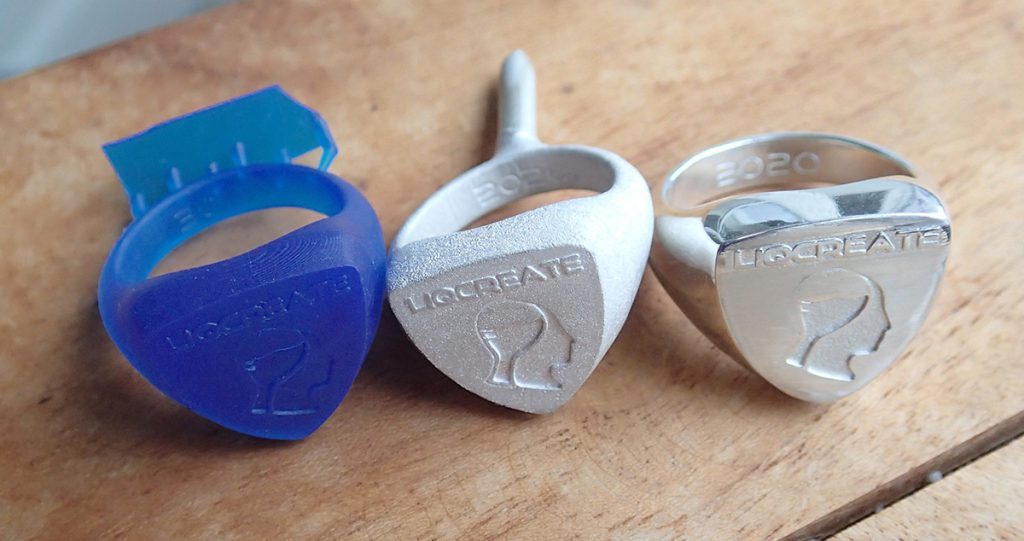 Learn more about the UnionTech Cute 300 industrial 4K DLP 3D-printer
Contact us for more information