SprintRay is a technology company that builds end-to-end 3D printing ecosystems for dental professionals. Founded in 2014 and launched their first product on kickstarter in 2016, called the Moonray. After the first year, their focused shifted from general 3D-printing to dentistry. The Moonray Printers are partly open, meaning that it is possible to use 3rd party resins, only the settings can't be modified and the resin should be made compatible with the printer. Find your Moonray compatible resins here.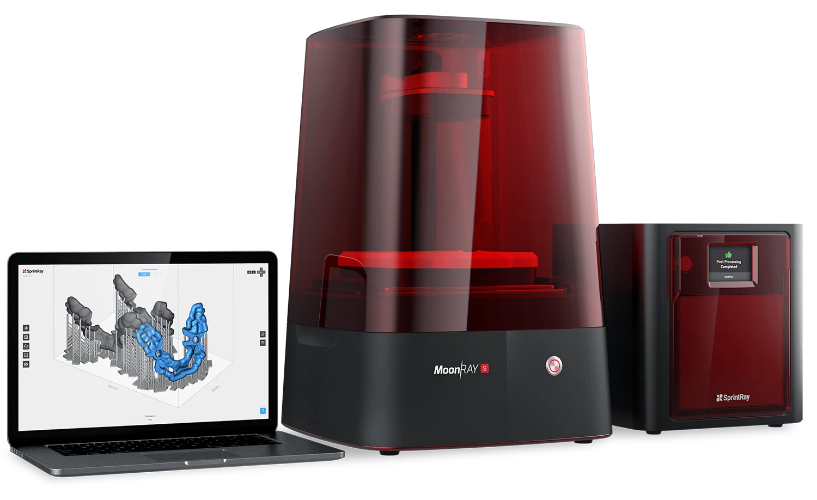 Source: APAC Digital Dentistry
Back in August 2015, Alexander Klarmann from All3dp.com wrote a great review about the Sprintray Moonray, "MoonRay 3D Printer: World's Best Desktop Printer?"  and the conclusion was: "In conclusion, the MoonRay may not be the best 3D Printer for your desktop – but one of the best you can get at the moment for certain. The MoonRay crowdfunding campaign is worth a look and if you wanted to buy a 3D printer in the $3,000 price range anyway, why not wait a while to get the presumably best 3D printer this amount of money can get you?"
According to SprintRay, their SprintRay Pro printer is roughly double as fast as LCD competitors and more than 10 faster compared to SLA printers in 2019. With the current competitive landscape we at Liqcreate doubt that this is still the case.
SprintRay Moonray compatible resins
Although the SprintRay Moonray can be used with 3rd party resins, it is not a truly open machine. This means that resin manufacturers like Liqcreate have to adapt their materials to the exposure settings available in the machine. in 2018 some resins were tested and at that point they worked. but during the years, the LED power of the printer decreases and some resins don't work anymore. that is why we don't support the SprintRay Moonray anymore. A list of materials and settings that worked in 2018  can be found here , try at your own risk.
Among the Liqcreate resins, Strong-X can be processed perfectly on the SprintRay Moonray resin 3D-printer.
Team Liqcreate wish you happy printing. If there are any questions or remarks, feel free to contact us at info@liqcreate.com any time.
Manufactured parts with Liqcreate resins on the SprintRay Moonray resin 3D-printer: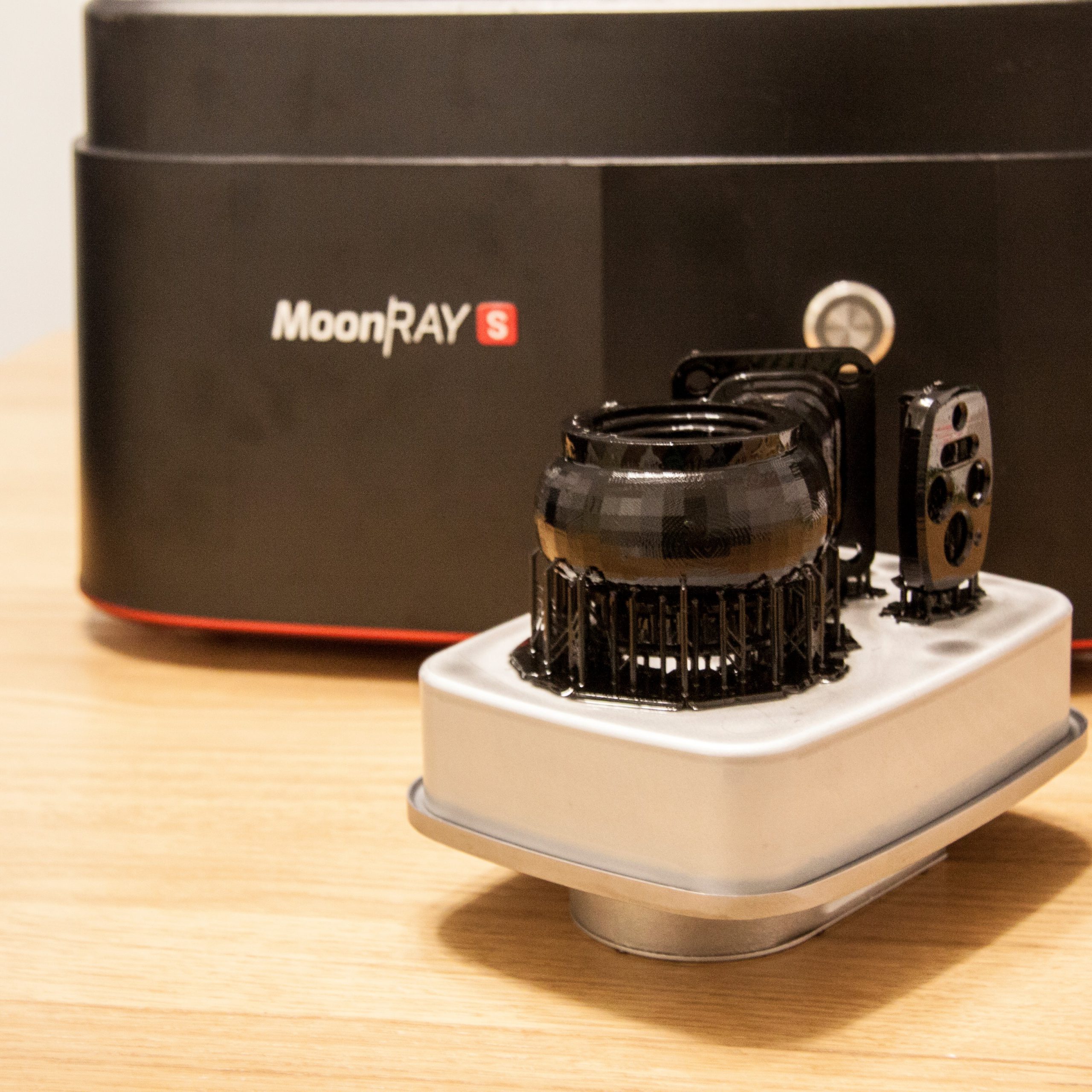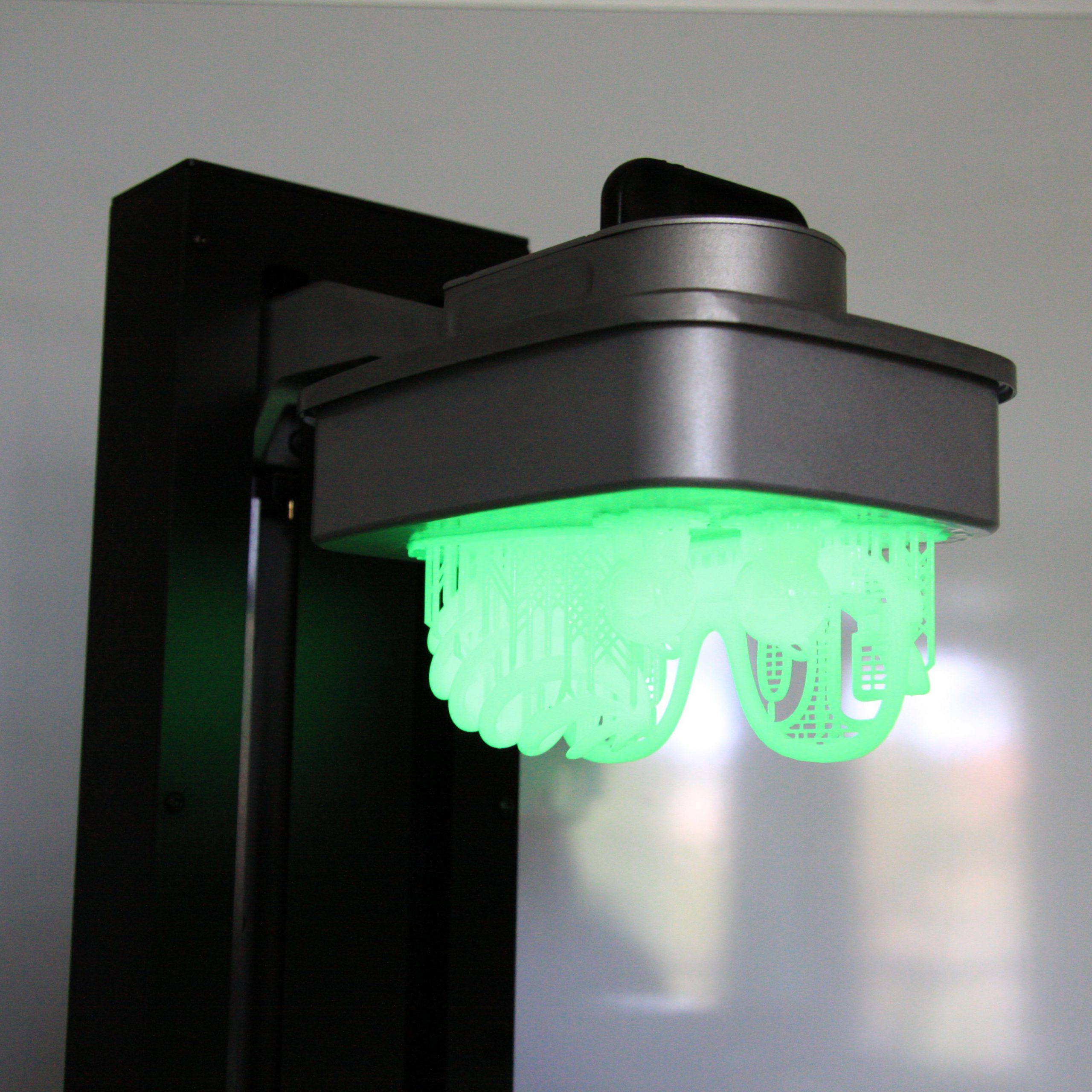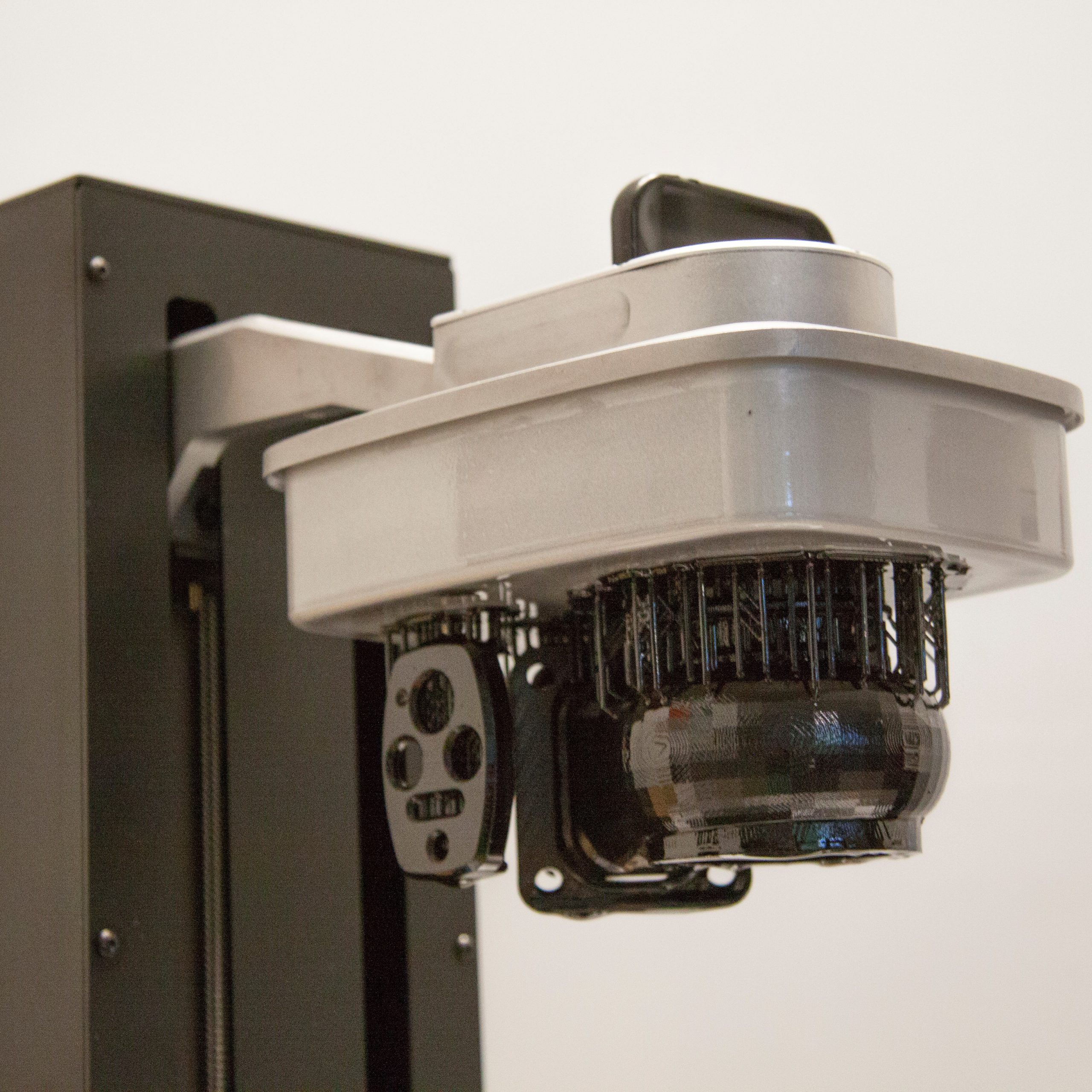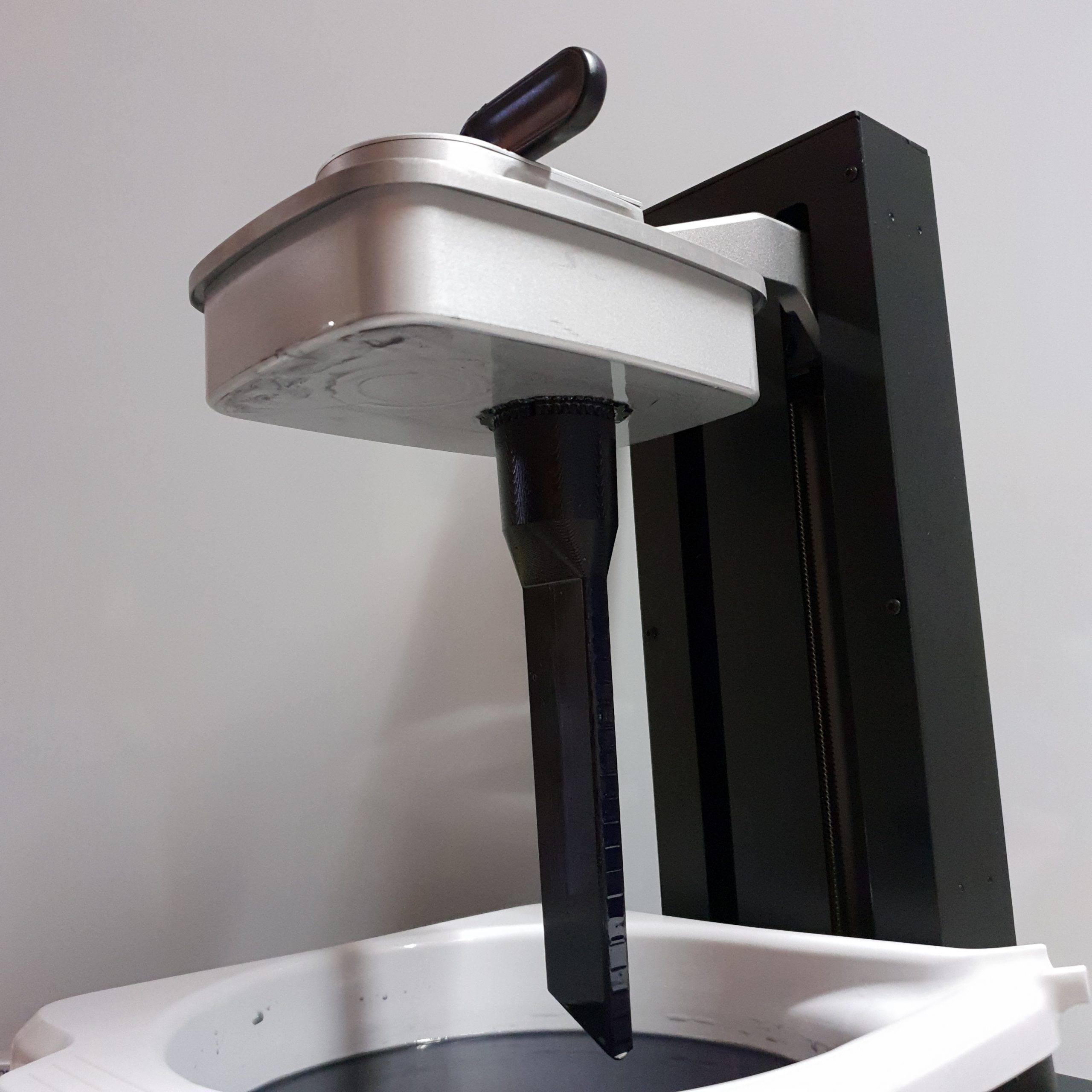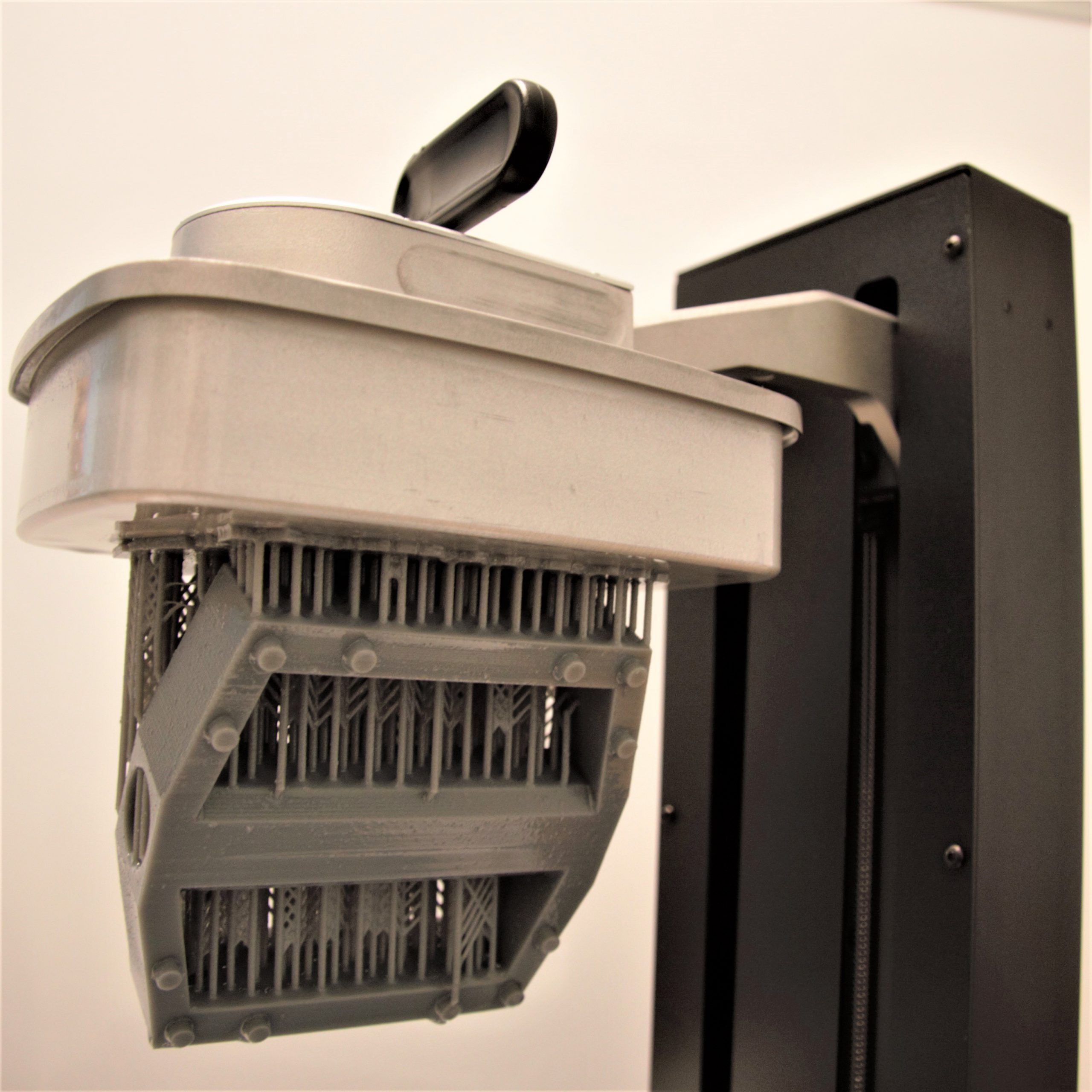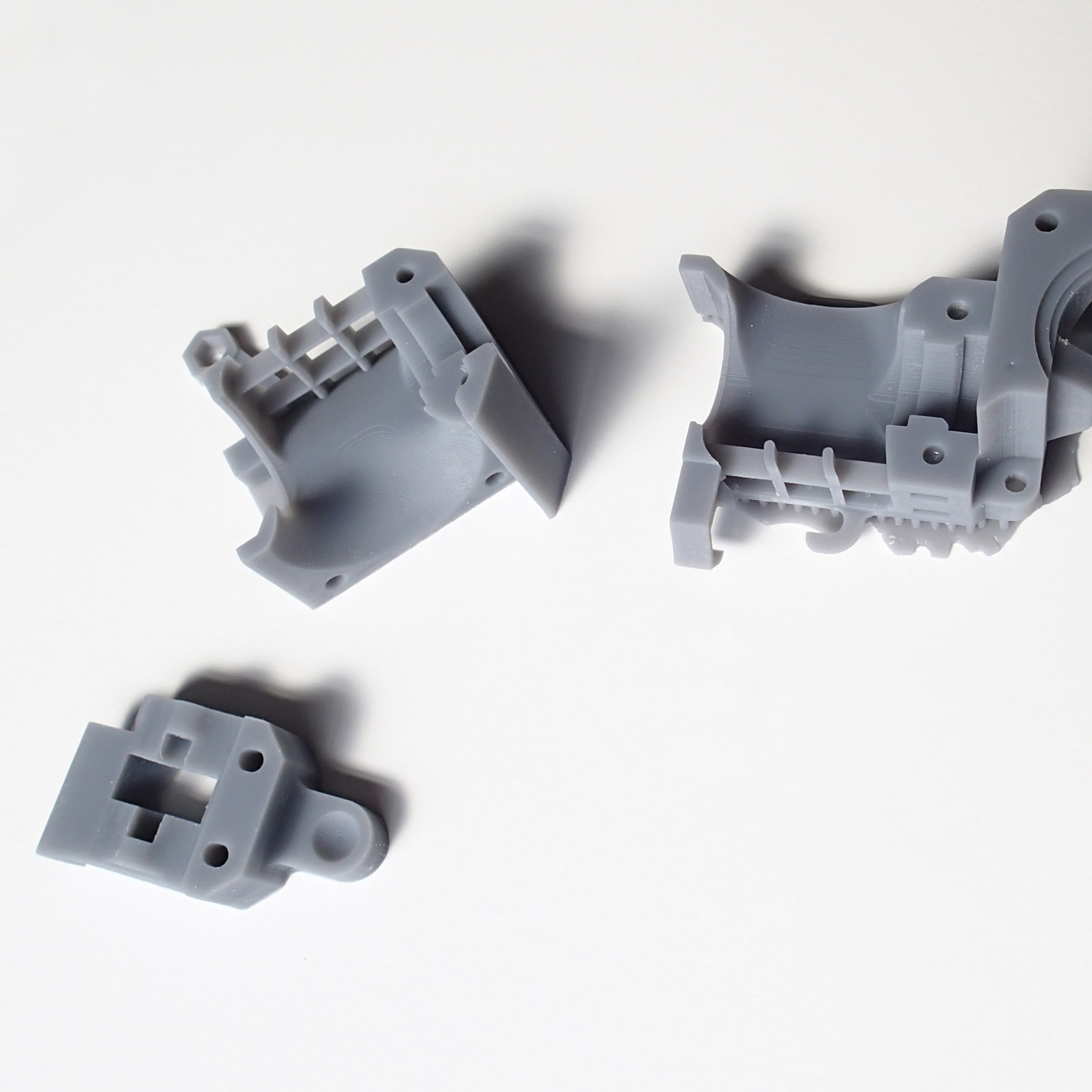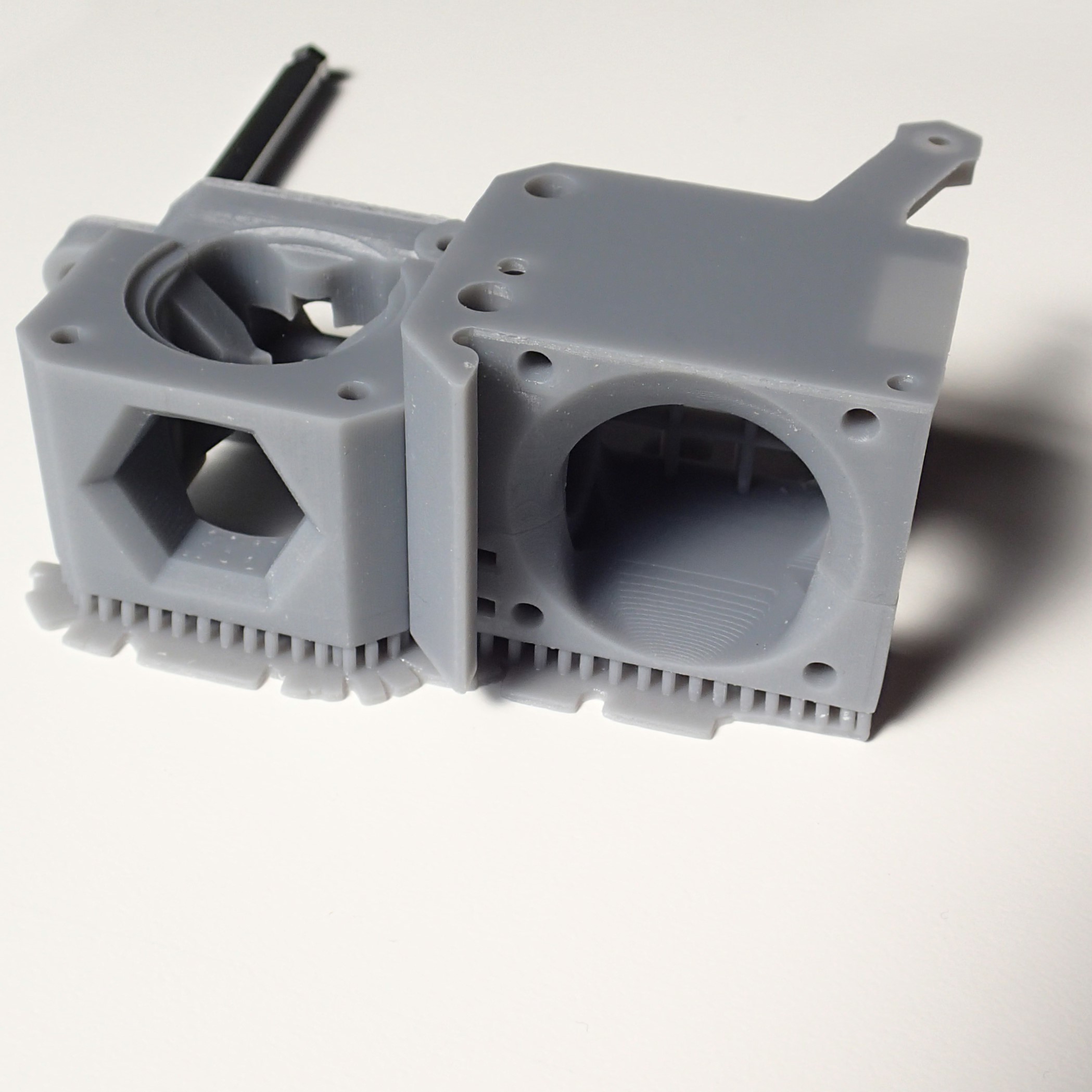 Support
Do you need any help with 3D printing our SLA, DLP or LCD resins? We can help you! Just look for the question you have below. If you can't find it, let us know by contacting us!