Stratasys recently announced to open its Origin One 3D-printer with P3 technology for 3rd party resins. Customers with an Open Material License (OML) can now work with alternative resins in an open structure. With the OML license, the printing parameters are open and for some materials like Liqcreate Strong-X , the basic settings are already optimized by the Origin team at Stratasys. Technically more Liqcreate resins can work on the Origin One. If you are interested to work with other materials, please reach out to info@liqcreate.com and our engineers will assist.
Stratasys Origin One compatible resins
Stratasys started with optimizing Liqcreate Strong-X on the Origin One printer. Base settings can be found in the image below.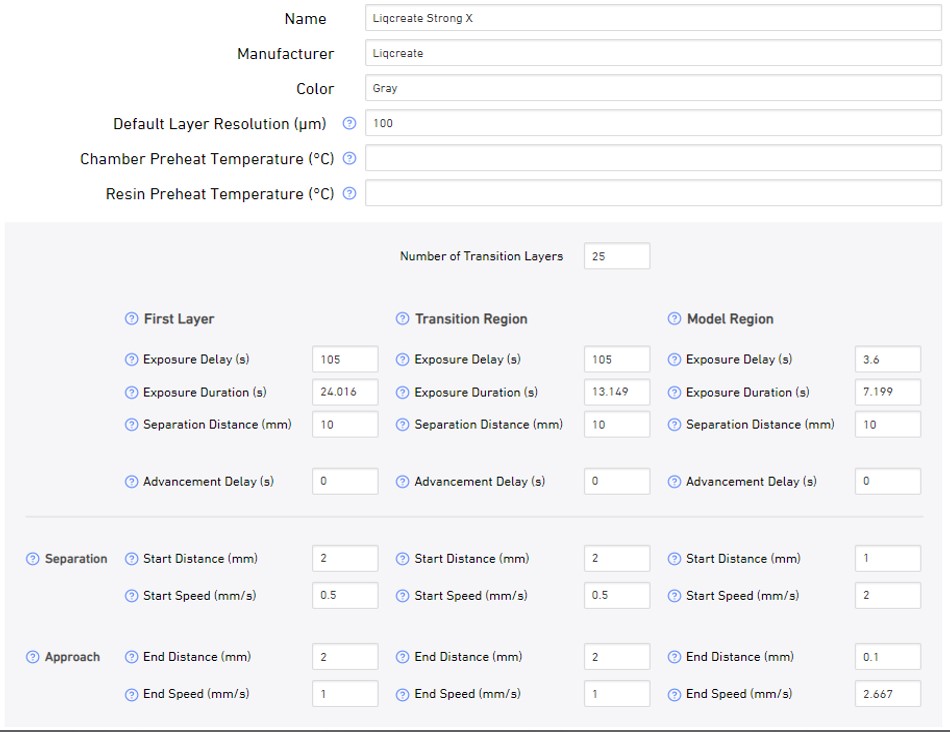 Image by Stratasys Origin & Liqcreate: Base settings for Liqcreate Strong-X on the Origin One resin 3D-printer.
About the Stratasys Origin One printer
The Origin team within Stratasys developed P3 programmable photopolymerization technology. According to Stratasys Origin: "this is an evolution of digital light processing, P3 powers the Origin One. The tightly synchronized print process includes pneumatic controls to reduce pull forces during the print process, resulting in exceptional surface quality, without sacrificing speed or isotropy. Coupled with an advanced 4K light engine, P3 enables the highest 3D printed part quality and throughput the industry has seen."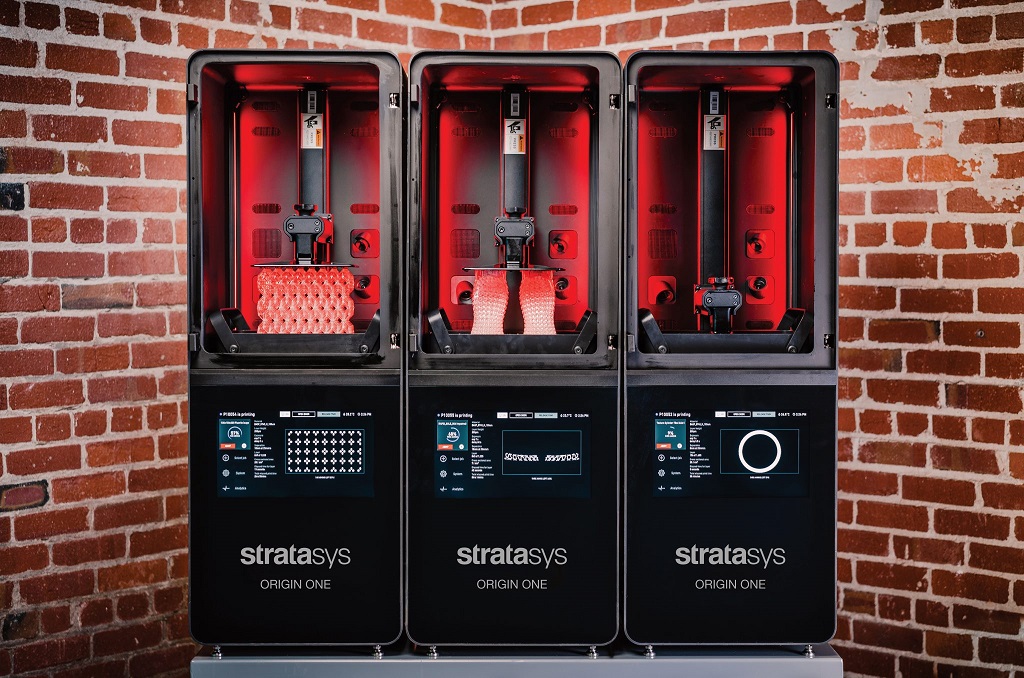 Image by Stratasys: The Origin One resin 3D-printer
Technical Specifications of the Stratasys Origin One resin 3D-printer
– Technology: Programmable PhotoPolymerization P3™ based on DLP Technology.
– Wavelength: 385 nm.
– Maximum build size: 192 x 108 x 370 mm.
– Resolution: 4K DLP engine.
– Minimum feature size: material and design dependant, as low as 0,05mm.
– Software: Origin One cloud based web application.
– System size and weight: 49 x 51 x 113cm (19 x 20 x 44 in.) and 81 kg (180 lbs.).
Support
Do you need any help with 3D printing our SLA, DLP or LCD resins? We can help you! Just look for the question you have below. If you can't find it, let us know by contacting us!
Stratasys Origin One OML resin partners
Stratasys Origin opened its resin library for Liqcreate and other leading resin manufacturers see the compatible resins below.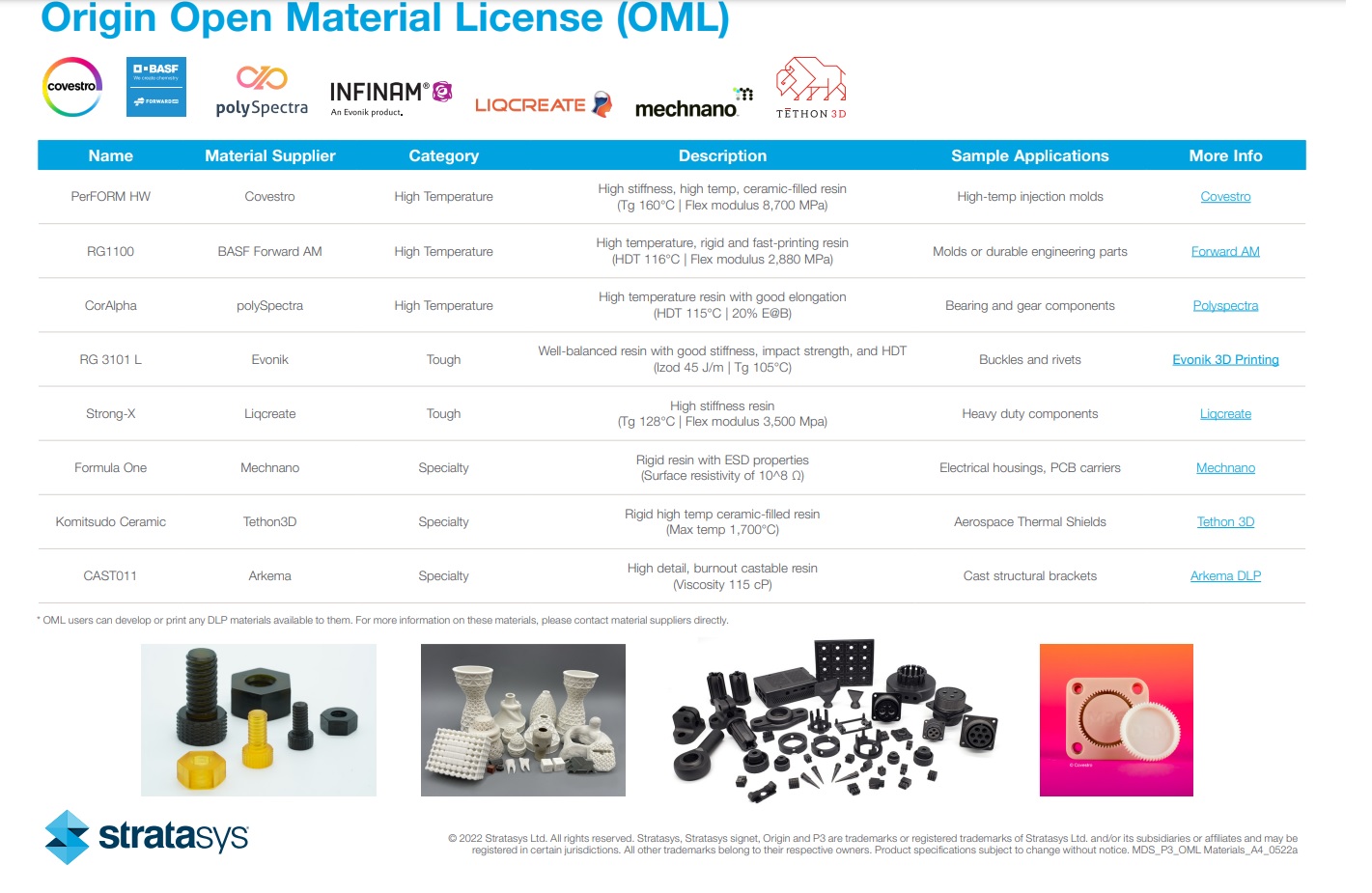 Image by Stratasys: Compatible resins with the Stratasys Origin One DLP resin 3D-printer with OML license.