University used 3D-printed mold for injection molding
Technical University of Freiberg and HolyPoly researchers tested resin 3D-printed molds for injection molding of recycled thermoplastic polymers.
Based in Germany, the technical University of Freiberg collaborates with partners in the field 3D-printing. The TU Freiberg has expertise in almost all 3D-printing technology. With; FFF, FDM, SLS, SLM and DLP 3D-printers available in the University. One of the studies is performed in collaboration with design and consultancy firm HolyPoly GmbH. The Freiberg University researchers explored the possibility of 3D-printed molds with Liqcreate resins and three high temperature resistant competitor materials.


In this specific use case, HolyPoly is developing a backpack buckle made of recycled PP. Injection molding always requires a mold. The mold can be a big investment if the developed prototype or products is not in its final design stage. 3D-printing of the molds with thermal resistant resins can help in early product prototyping and limited edition / short run injection molding. A study by Tillmann Böhme of the University of Freiberg and HolyPoly investigated the use of 3D-printed molds. Liqcreate Strong-X, and three competitor resins were selected and their performance as a mold was evaluated
The following points were evaluated in this study.
– Mold design
– Lifespan of the 3D-printed molds and failure mechanisms
– Mechanical strength of the parts
– Color samples of the marbled parts
Parts were post-processed by rinsing shortly in IPA, followed by bench-drying and post-curing at 65°C for 120 minutes. Residual stress and warpage was measured on one part. Injection molding trials were executed on a separately printed mold.
The residual stress and warpage was tested in accordance with VDI 3405. A test specimen of 65 x 15 x 5 mm was placed on the build plate in a 10°C angle. After post-processing and curing, the warpage was measured.

Figure 1: Positioning of the test samples for residual stress and warpage on the build plate.
After post-processing, the warpage was measured in millimeters. The difference from the middle to the edges was taken as a measurement for warpage. With zero warpage, the difference should be zero millimeters. The aim is to get the least residual stress, as this can cause failure in the molding process by cracks in the mold.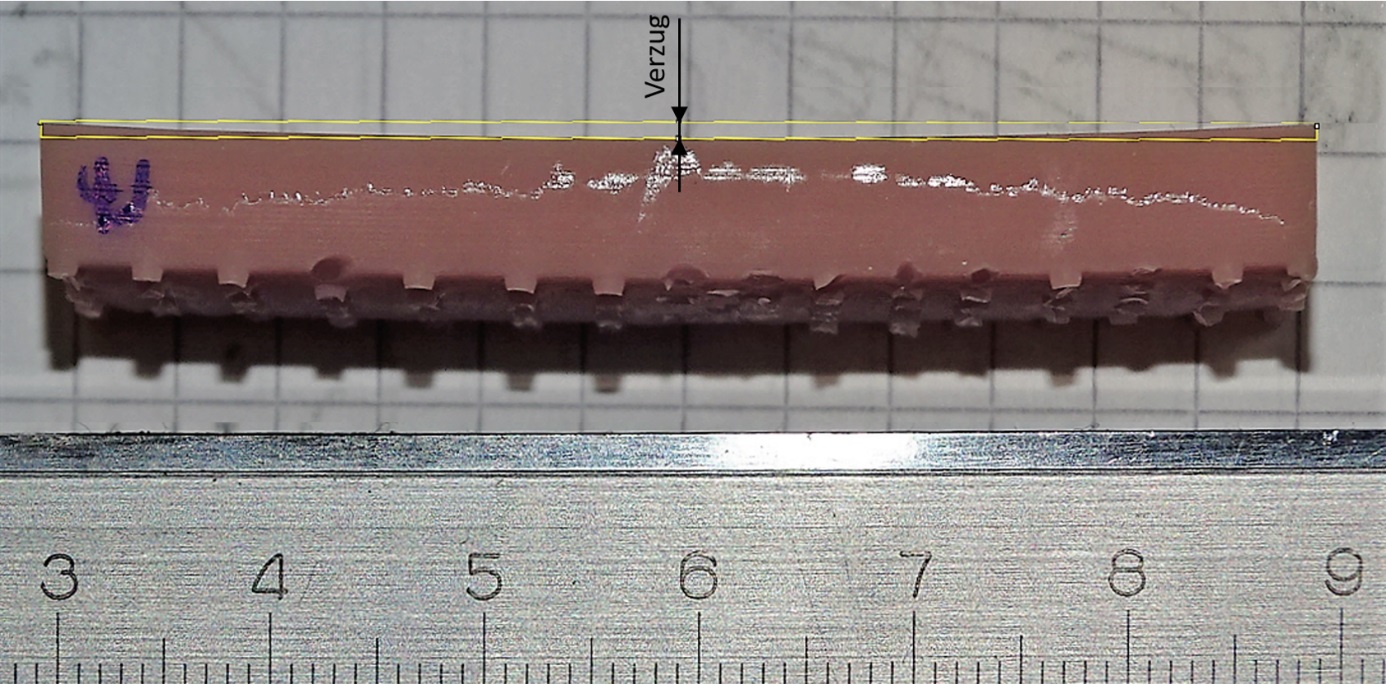 Figure 2: Picture of the extreme warpage in competitor resin.
According to the Freiberg researchers: "Strong-X showed the least warpage of a test specimen in accordance with VDI 3405".
After the residual stress and warpage test, a mold was printed and post-processed for the injection molding test series. Decent post-curing and a longer cooling cycles between injections were advised from Liqcreate. This was found in an earlier study. Injection molding was done on a benchtop piston injection molding machine. The following settings/materials were used for injection molding.
– material used recycled Polypropylene
– injection temperature – 200 °C
– Cooling cycle – 3 to 4 min (injection at 60 °C surface temperature of the inserts)
– number of shots in this test; > 15. (mold was still good for further use)
A picture of the mold after the 15th shot was taken and the mold dimensions were measured. The edge length of the insert were at the same position of 85mm. This was identical from the start of the trial.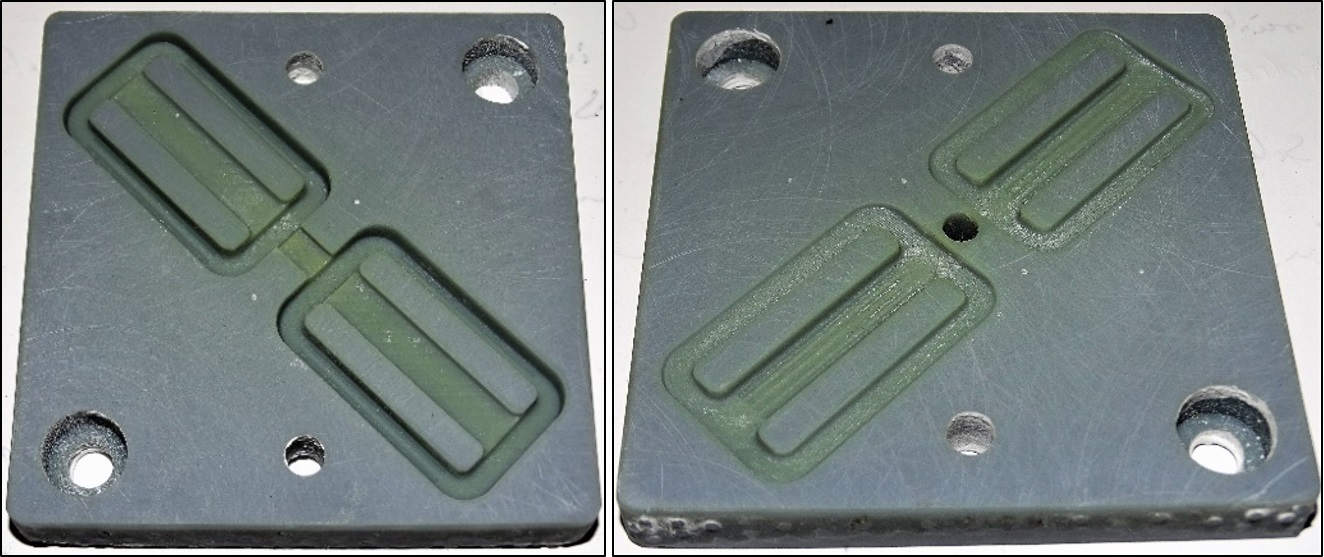 Figure 3: 3D-printed mold in Strong-X resin after 15 shots of recycled PP at 200°C injection temperature. The mold was designed by HolyPoly for functional prototype testing and color sampling.

Figure 4: 15th recycled PP part from 3D-printed mold.
Extended use of the mold and the best processing conditions are currently under investigation by the researchers. Previous studies by Liqcreate and partners resulted the use of more than 300 successful parts. The researchers concluded that.
– Liqcreate Strong-X performs good as a 3D-printed mold, better than to comparable competitor resins.
– Shrinkage of the mold during the 3D-printing process has a negative effect on the lifespan due to crack development. Thus a low-shrinkage resin is needed for 3D-printed injection molding molds.
– To compare the shrinkage of different resins, the specimen for residual stresses and warpage was chosen and successful. Strong-X showed the least warpage of a test specimen in accordance with VDI 3405.
– The failure mechanism of resin 3D-printed molds was due to flaking, which can be avoided by an increased post-curing time.
– As a result, it was possible to manufacture 30 parts in 15 cycles without any failure of the mold. Extended use is possible, but not tested.
About Liqcreate Strong-X
Liqcreate Strong-X is one of the strongest materials available in the market. Its flexural strength of 135 MPa is comparable to industry's leading dual-cure cyanate ester resins. Liqcreate Strong-X is easy to use on all open source SLA and DLP 3D-printers in the range of 385 – 405nm and only requires UV post-curing. This material has excellent features like high strength, high stiffness and high temperature resistance which makes it ideal for injection molding and heavy duty applications.
| | |
| --- | --- |
| Key benefits | 3D-Printer compatibility |
| ·        High strength | ·        Epax3D Series |
| ·        High temperature resistance | ·        Formlabs Form2 |
| ·        Low odor | ·        Asiga & Anycubic series |
| ·        Low shrinkage | ·        And many more |