Lviv hosted the XXI international dental exhibition Dental-Ukraine were visitors could familiarize theirselves with the main novelties of participating companies. On behalf of Liqcreate, our valued Ukraine partners Druz – 3D Solutions and Ident Prime showcased Liqcreate 3D-printing products for the dental market.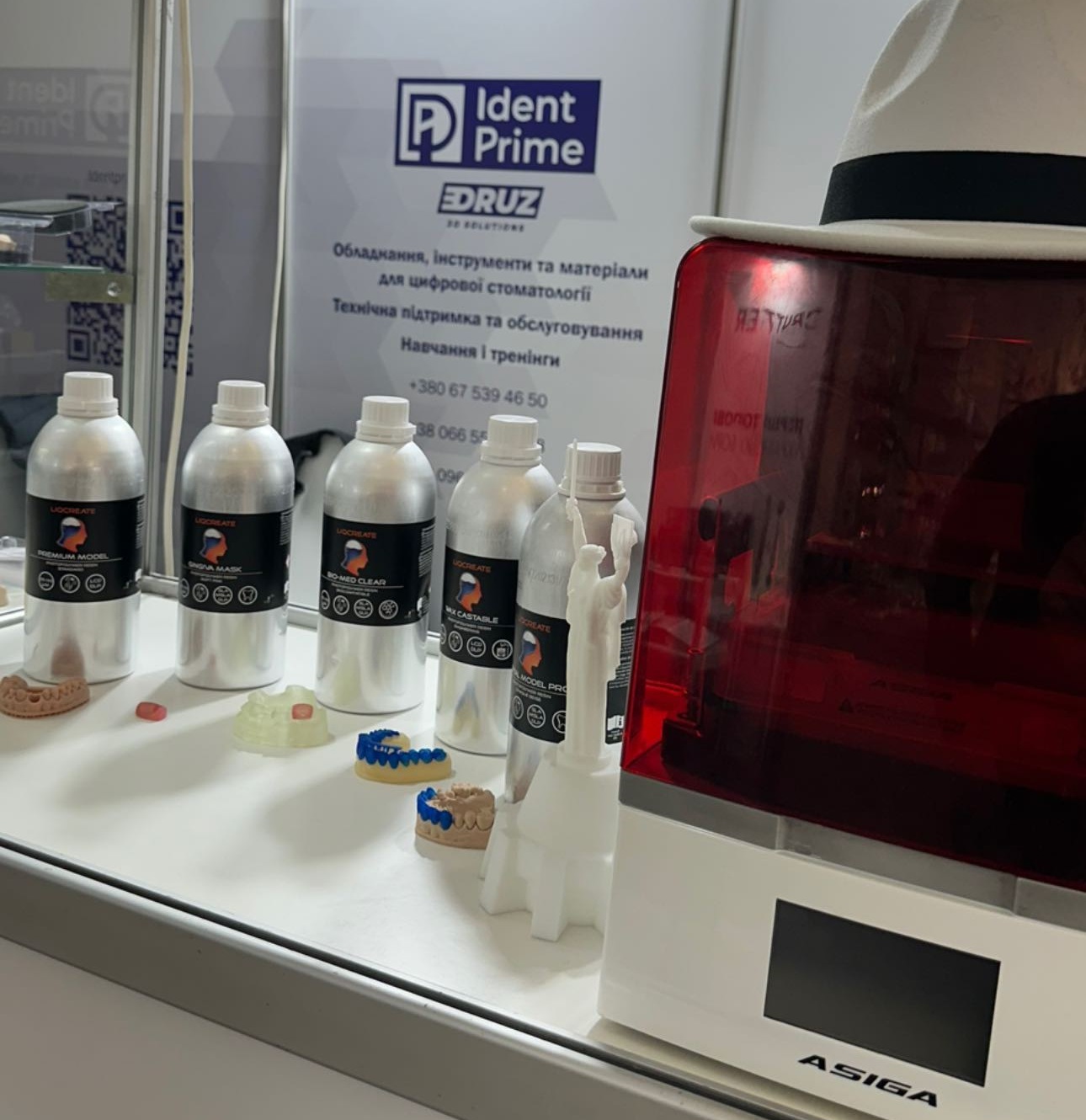 Druz & Ident Prime showcases Liqcreate at  Dental Expo in Lviv, Ukraine.
When you visit the Dental Expo in Lviv, stop by at their booth to learn more about Liqcreate 3D-printing resins at our partners Druz – 3D Solutions and Ident Prime. Specialized in Dental Liqcreate 3D-printing resins and showcased in combination with resin 3D-printers like Asiga in the professional segment and Anycubic in the entry-level segment. With their combined experience in dental 3D-printing they are the ideal partner to explore the potential of Liqcreate resins.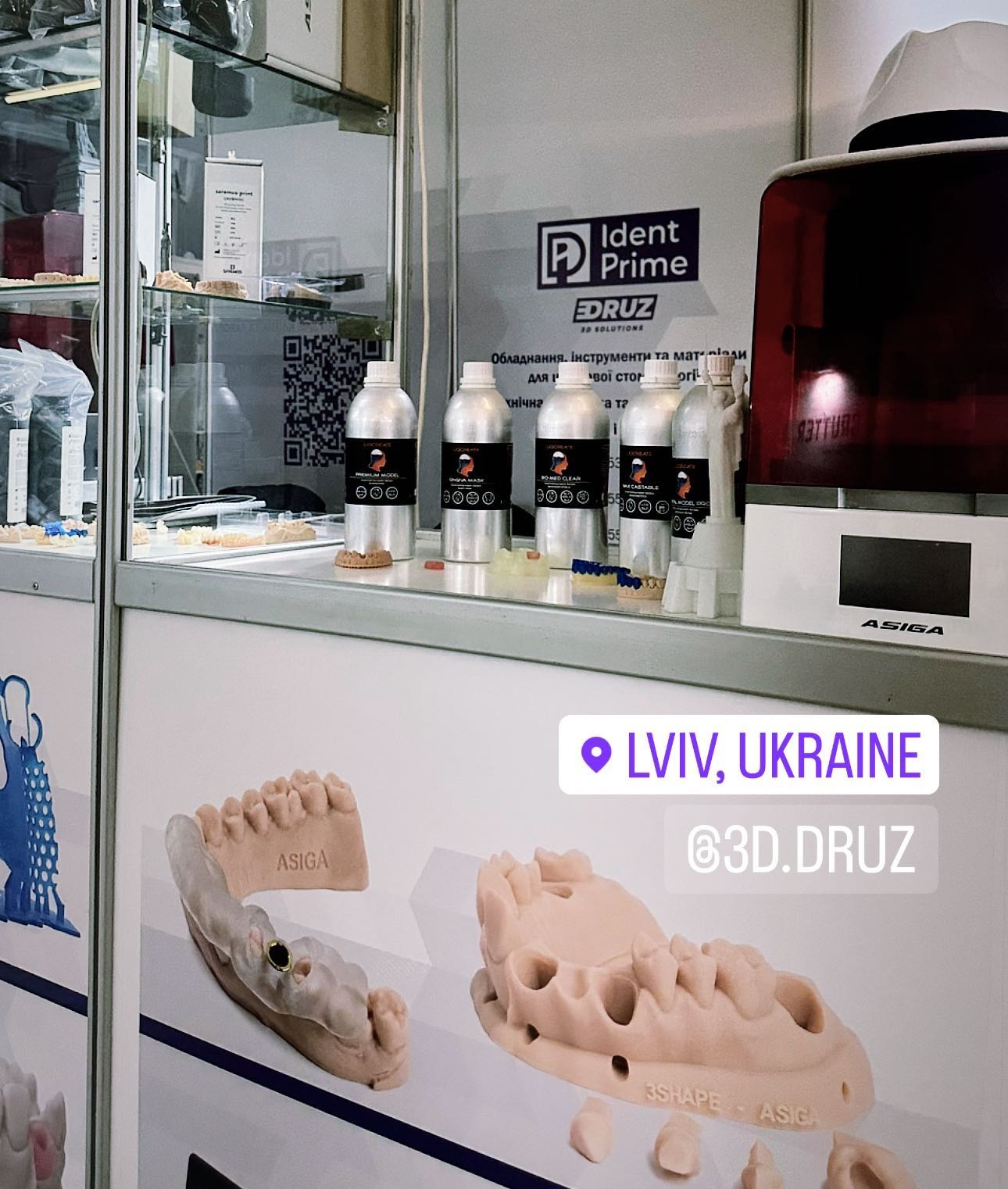 Learn more about Liqcreate dental resins.
Liqcreate embraces dental 3D printing with a smile. Our range of dental resins are perfect for manufacturing a wide range of models like orthodontic, aligner, C&B and implant models and dental casting parts using the direct investment casting method. Stay aligned, because more dental resins will follow soon. For more information about the specific resins, please select one of the links below.
Find your ideal engineering resin: