Formlabs was founded in September 2011 to develop the first affordable desktop SLA 3D printer. Its record breaking $2.95 million kickstarter campaign was the kick-off of the first affordable resin 3D-printer. Later in September 2015, Formlabs announced the Form 2 3D-printer. This printer was upgraded with a larger build volume, heated resin vat and wiper. It also switched to a resin cartridge system, compared to bottles that needed to be poured into the vat manually in the older models. Also a semi-open resin platform was offered to its customers by printing 3rd party resins in open mode.
Back in 2019, Anatol Locker from All3dp.com wrote a great review about the Form2, "Formlabs Form 2 Review: Great Resin 3D Printer"  and named the Form2 as the best resin printer of 2019.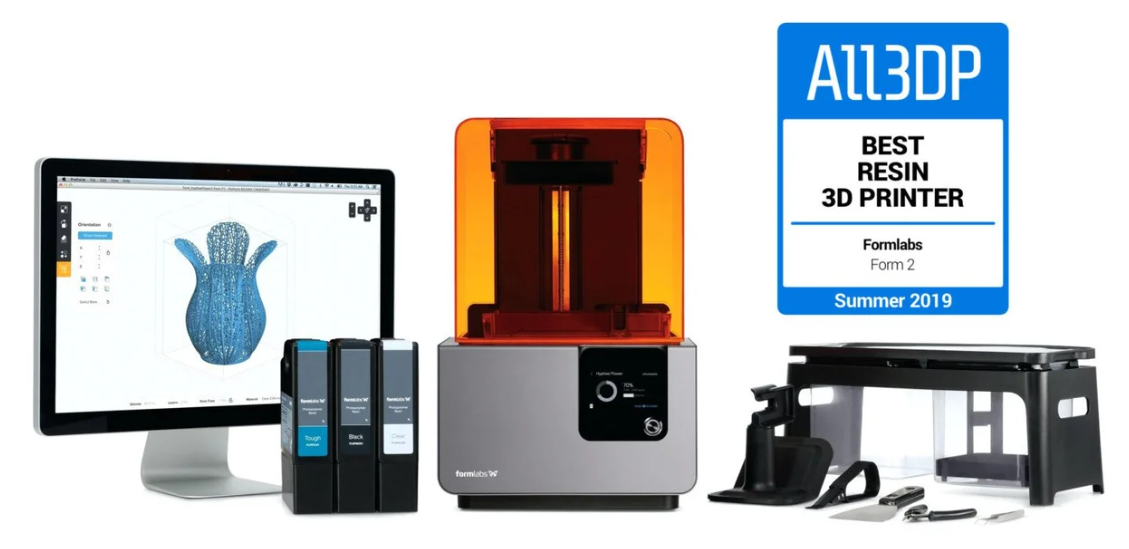 Source picture: All3dp.com 
Formlabs won with the Form2 several awards, among many us the reddot awars in 2017. And the Personal 3D-Printer of the year by 3dprintingindustry.com in 2018.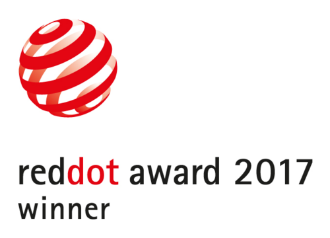 Formlabs Form 2 compatible resins
Although Formlabs has an open mode for 3rd party resins, it is not a truly open machine. Unlike the Form 1 and Form 1+, the laser settings can't be adjusted in the Form2. This means that resin manufacturers like Liqcreate have to adapt their materials to the laser settings available in the machine. This is one of the main reasons why some of our resins work on the Form2, while others won't work properly. A list of compatible materials and settings can be found here.
How to print in open mode on the Formlabs Form2?
Formlabs has provided documentation how to select open mode in the Form 2. In the video below at 2:40 it is demonstrated on the 3D-printer how to select open mode. These are the steps to enable open mode on toe Formlabs form 2:
Ensure that the Form 2 is not running a print job.
Insert a clean build platform and resin tank.
On the printer's touchscreen, tap the printer icon on the home screen. The Your Printerscreen appears.
Tap Settings > Open Mode. The Open Modescreen appears.
Toggle Open Modeto ON. The toggle turns blue.
To start a print job in open mode, fill the resin tank manually with the selected (compatible) resin. Look at the table here, which settings to use. Slice the file in the correct settings and your printer starts.
Liqcreate would like to thank Robot Mama for making this instruction video and tutorial.
It should be noted that Formlabs does have some restrictions when printing in open mode.  These restrictions include: Auto refill is disabled, heater is disabled, wiper is disabled and the print job will pause after 100ml material usage for a manual refill. You have to refill and command the printer to continue. Sometimes this pause leads to a thick layer line visible on the object, therefore we advise to -If possible- to slice parts op to 100ml to avoid this. Even with these restrictions, the Form2 can make perfect parts in open mode!
What about universal cartridges for the Form 2?
If you don't like these restrictions and would prefer to benefit from the automated cartridge system, there is a possibility to pour 3rd party resins in an used Formlabs Cartridge. ProtoART delivers a tool to modify the Formlabs cartridge so it can be used with 3rd party –formlabs compatible- resins. At Liqcreate we don't have experience with this. Fabbaloo wrote an article about it the pros and cons of this modification.
Our conclusion
Back in 2015, the Form2 was a revolutionizing machine bringing more affordable resin 3D-printing to the professional and consumer market. In the past years a lot of other brands have actively been developing big and yet more affordable resin 3D-printing platforms. Manufacturers like Epax3D, Peopoly, Elegoo, Phrozen3D and  Anycubic are providing truly open machines for a lower price. So at this point we would not advise to buy a Form2 to work with 3rd party resins, but buy one of the new truly open bigger MSLA 3D-printers. If you already have an Form2 and want to significantly reduce resin costs while still have high quality materials, then Liqcreate can offer you some great options.
Team Liqcreate wish you happy printing. If there are any questions or remarks, feel free to contact us at info@liqcreate.com any time.
Support
Do you need any help with 3D printing our SLA, DLP or LCD resins? We can help you! Just look for the question you have below. If you can't find it, let us know by contacting us!