Biocompatible 3D-printing resins are available for a wide range of printers. Liqcreate resins are optimized for over 80 different SLA, MSLA, DLP and LCD based printers. For these printers it is important that they are open for 3rd party resins and operate with LED's in the range of 385-420nm. Learn more about printing with biocompatible 3D-printing resin on the Shining3D Accufab printers.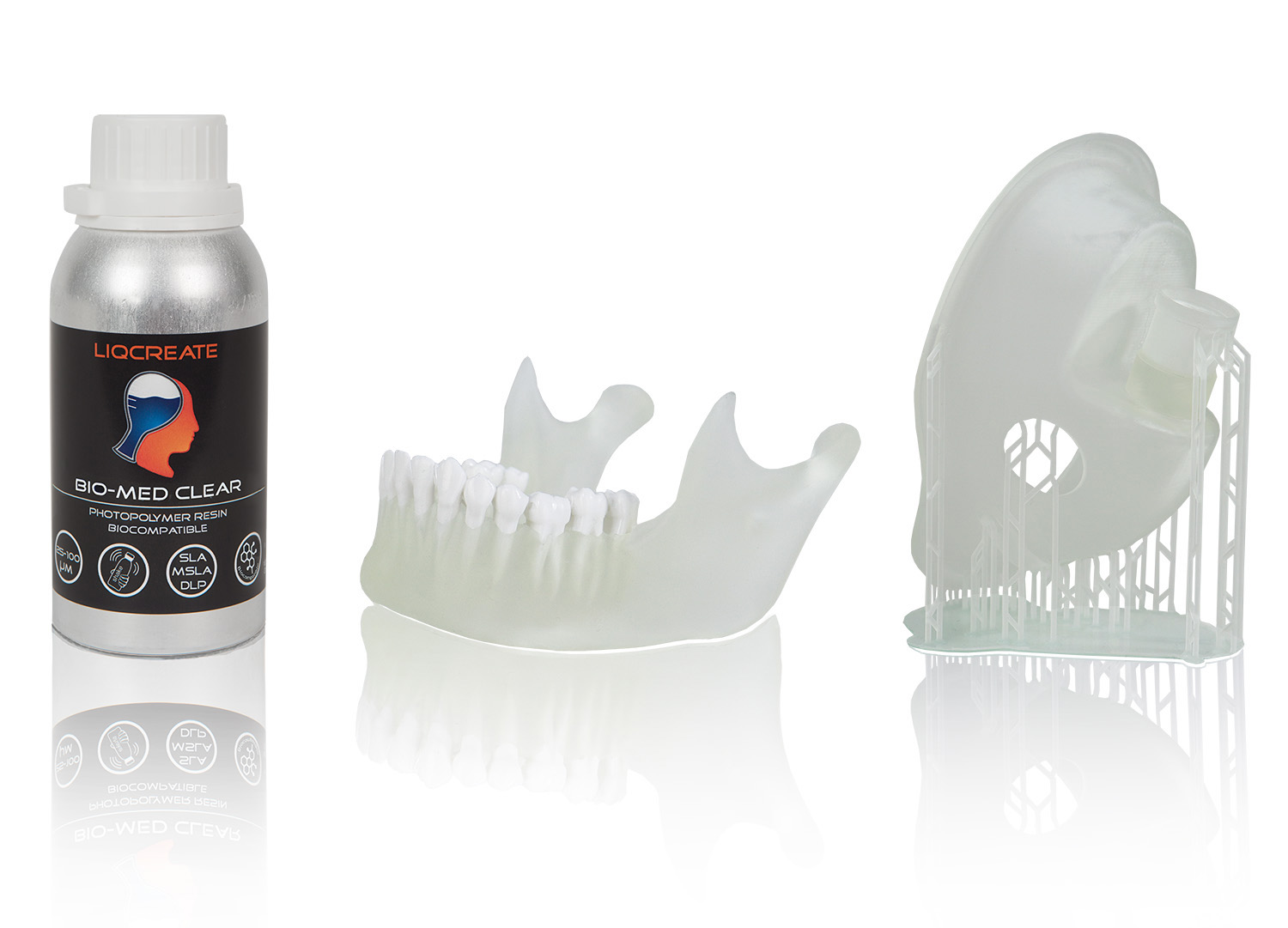 Image: Biocompatible resin printed parts, printed on the Shining3D Accufab L4D resin printer.
Liqcreate Bio-Med Clear settings for the Shining3D Accufab L4K / L4D
Liqcreate engineers have recently optimized Liqcreate Bio-Med Clear resin on the Shining3D Accufab L4K and L4D printers. the settings can be found below.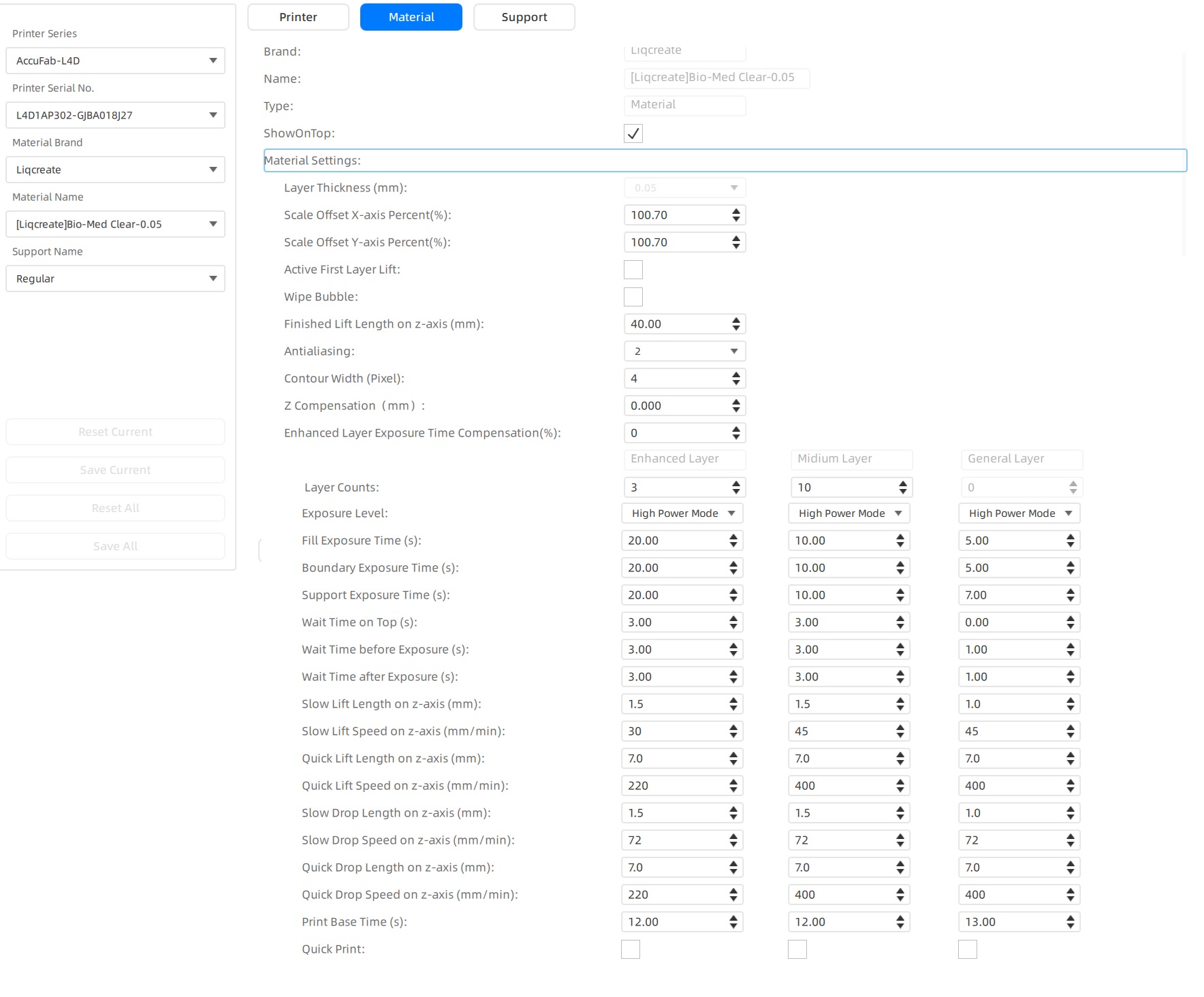 Before using this resin, please read the processing and post-curing instructions to obtain biocompatible parts.
All that remains is to wish you good luck with printing your biocompatible resin on the Shining3D Accufab or other resin based 3D-printer. If there are any questions about Liqcreate resins, please contact Liqcreate at info@liqcreate.com.
Support
Do you need any help with 3D printing our SLA, DLP or LCD resins? We can help you! Just look for the question you have below. If you can't find it, let us know by contacting us!
Liqcreate Bio-Med Clear
Liqcreate Bio-Med Clear is a rigid clear biocompatble photopolymer resin and can be processed on most resin based 3D-printers. 3D-printed parts from this material exhibit biocompatible properties when post processed according to the processing instructions1. After washing and post-curing according to the instructions, printed parts from Liqcreate Bio-Med Clear pass the biocompatibility tests of:
| | |
| --- | --- |
|      ○   Cytotoxicity | ISO 10993-5:2009 |
|      ○   Sensitization | ISO 10993-10:2021 |
|      ○   Irritation | ISO 10993-23:2021 |
Printed parts from Bio-Med Clear can be disinfected with commonly used disinfectants and sterilized by steam sterilization using an autoclave.
| | |
| --- | --- |
| Key benefits | 3D-Printer compatibility |
| ·        Biocompatible | ·        Shining3D Accufab L4K & L4D |
| ·        Steam sterilization possible | ·        Asiga & Phrozen series |
| ·        High accuracy | ·        Elegoo & Anycubic series |
| ·        Dimensional stable | ·        And many more |