After the success of 15 previous editions, with significant growth in both visitors and exhibition space, the Expo Dental in Madrid is presented asthe key and unavoidable event for the dental industry to showcase innovations, technological developments and the digital world that is transforming the dental sector with resin 3D-printing in the dental sector.

Expodental continues to be committed to new technology, with a specific sector where universities and training centers will present their academic programs for undergraduate, postgraduate and continuing education.
Liqcreate and partners at ExpoDental 2022 Madrid
When you visit the ExpoDental in Madrid, visit our partners to learn more about our Liqcreate dental 3D-printing resins.
Diabor at 10B02
With more than 25 years of experience, Diabor, SL is a Spanish company born with a marked desire to serve the dental industry. Dedicated to the development and manufacture of rotary instruments with the most advanced technological development. Their added value is manufacturing and direct sales to the customer.
Tonal at 10E12
More than 20 years ago Tonal began to distribute the first Short Bicon implants in Spain. At that time they began what continues to be their great passion to this day: Accompany dentists and laboratories in their day to day, to improve the quality of their work and the quality of life of their patients. For two decades Tonal has been selecting the highest quality products for the dental experts. Tonal is capable of betting on and anticipating the future, offering today products that will be trendy tomorrow.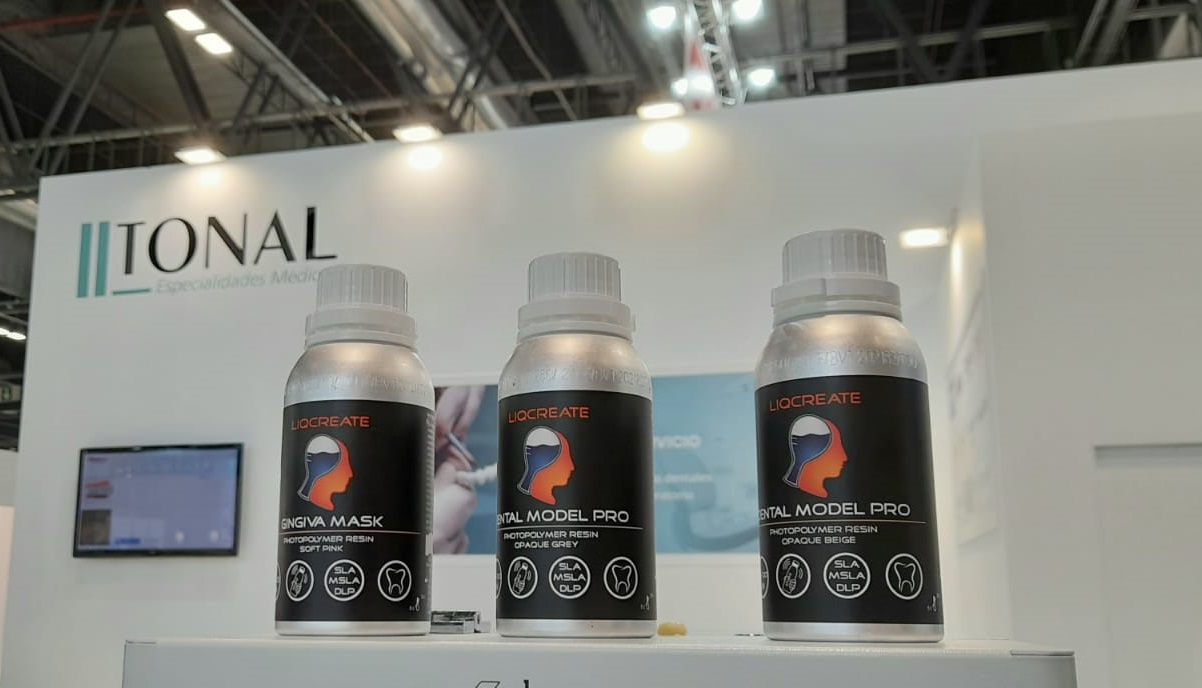 M&R Tools at 10G34
M&R Tools, a leading company in the sector of precision tools and machinery for jewelery and gemology, is proud to present its wide range of products at the ExpoDental. They are much more than an import company. With close treatment and expert advice to the client one of the many qualities that their team can offer you. With more than 20 years of experience in importing precision tools and machinery, they have established themselves as one of the most important references both nationally and internationally, working with brands such as Liqcreate, Lampert, Berkem, Indutherm, Orotig or the no less impressive Solidscape, specialized in 3D jewelry design and printing models and prototypes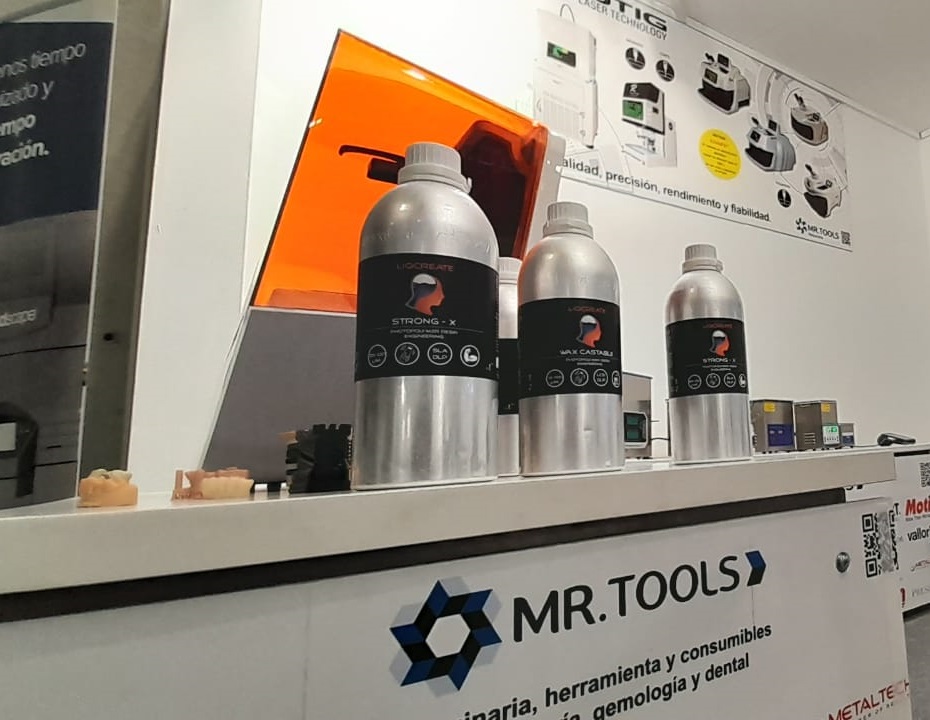 Find your Liqcreate dental 3D-printing resins: