For more than 30 years, RAPID + TCT has defined the crucial role of additive manufacturing and empowered the establishment of an industry that continues to improve and manufacture new products. The two industry leaders in 3D-technology events, SME and Rapid News Publications, have teamed up to produce the annual RAPID + TCT event, which took place May 17 – 19, 2022 in Detroit, MI. Liqcreate partnered with Stratasys on resins for its Origin OML system and showcased resins in stand 2-513 in hall 2.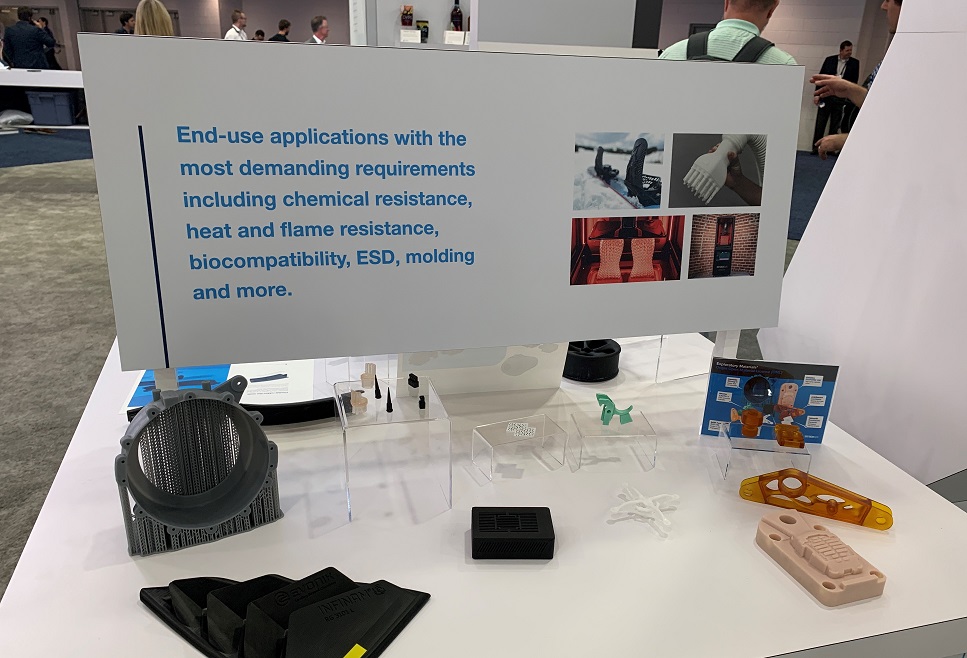 Image by Stratasys : The New Stratasys Origin OML resins with on the left Strong-X (Grey part).
New Open Exploratory Materials for the Stratasys Origin One
Stratasys continued to expand the use cases supported by the Origin One 3D printer by giving customers access to novel materials through an annual Open Material License (OML), which Stratasys introduced last fall. Stratasys has identified new materials for the OML program that unlock end-use applications with demanding requirements. Materials developers contributing new open materials to the program include Liqcreate, Covestro, Evonik, Forward AM from BASF, and others. The materials include photopolymer resins for molding, casting, high-temperature, ceramic, electrostatics discharge (ESD), and elastic applications. The materials can be purchased directly from material partners or distributors and are designed for advanced users for testing, development, and end-use parts with exotic or novel properties. Stratasys now provides a progressively managed open-material ecosystem for the industry's most comprehensive polymer additive technologies, delivering the broadest range of optimized and validated materials.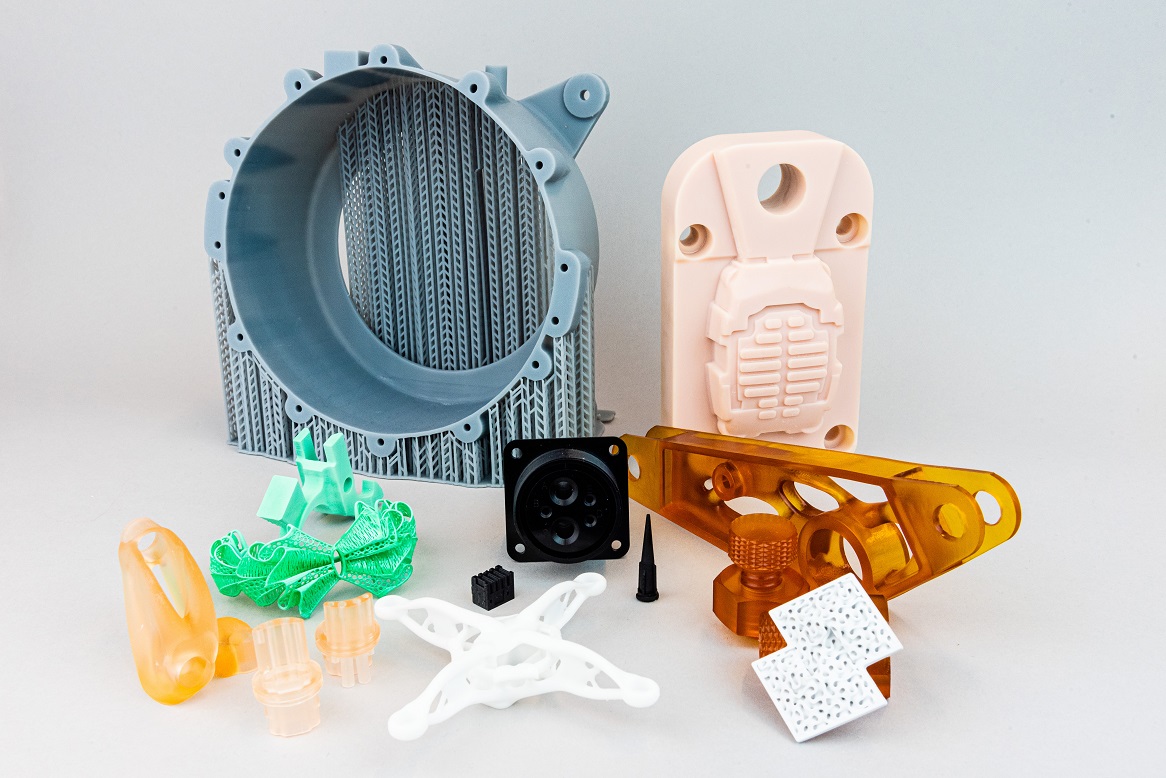 Image by Stratasys : The New Stratasys Origin OML resins with on the left Strong-X (Grey part).
Compatible resin for the Stratasys Origin One P3-based 3D-printer
Stratasys started with optimizing Liqcreate Strong-X on the Origin One printer. The settings of Liqcreate Strong-X can be found here. Technically all other materials can run on the Origin One. If you are interested to work with other materials, please reach out to info@liqcreate.com and our engineers will assist.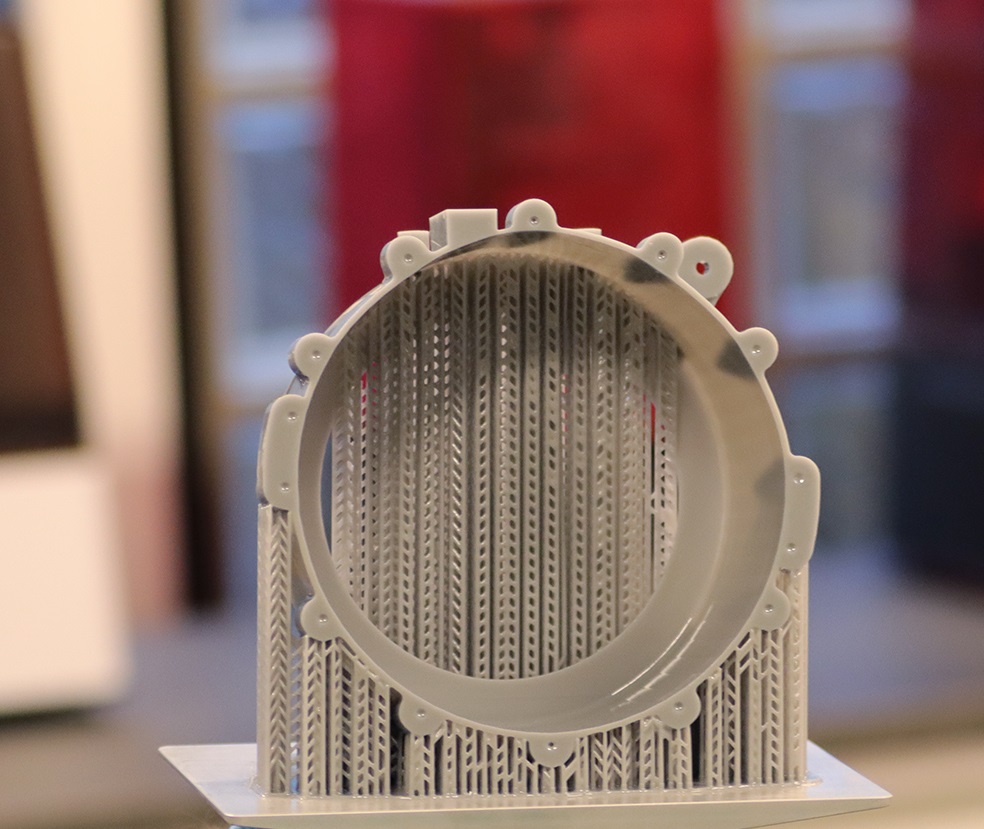 Part printed in Liqcreate Strong-X resin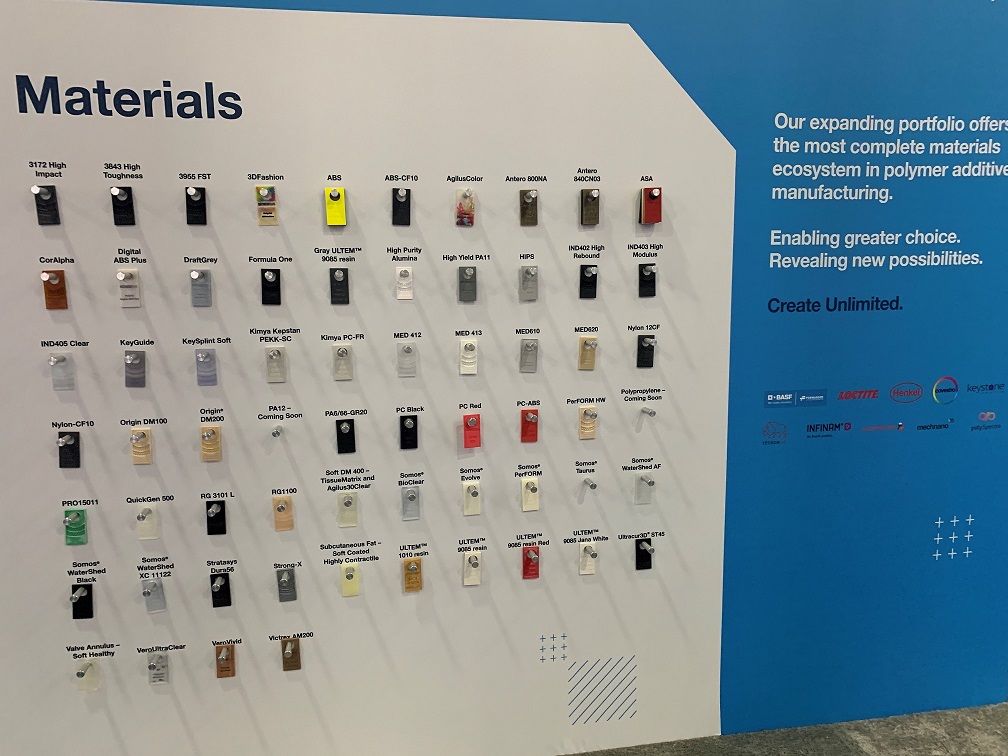 Image by Stratasys: Origin One (P3 technology) Compatible 3D-printing resins including Liqcreate Strong-X.