Choosing the right material for your application can be difficult. For other 3d-printing techniques like FDM and SLS, some already known commercial thermoplastic materials are available and a comparison is easier. With resins, all resin manufacturer make their own formulations from an infinite amount of raw materials. Which can make it difficult to compare. To make it a bit easier, we compared our resin portfolio against the Formlabs resins. When choosing the right resin for your application, it is important to look at the complete data sheet. With 17 Liqcreate resins, over 25 Formlabs photopolymer and 10+ properties makes the article too long. Therefore we compare the key parameters like rigidity to give an idea about the differences. When for instance you are interested in an extremely rigid material, it is advised to click on the datasheet from for instance Liqcreate Composite-X and Formlabs Rigid 10K to compare.
Comparison of rigid Formlabs and Liqcreate photopolymer resins
In the field of rigid resins, there are several options across the level of rigidity for Liqcreate resins. General purpose resins like Liqcreate Premium Black and Deep Blue have a rigidity of around 2 GPa and are good for a lot of applications that do not require extra strength, toughness or temperature resistance.

When a stronger resin is needed (stronger is different than tougher), Strong-X can be a good choice. It is more rigid with its 3.2 GPa modulus and also has a higher strength, with similar impact properties. For the most extreme applications, Composite-X is a good choice. This is a ceramic reinforced resin with extreme rigidity and extremely high strength.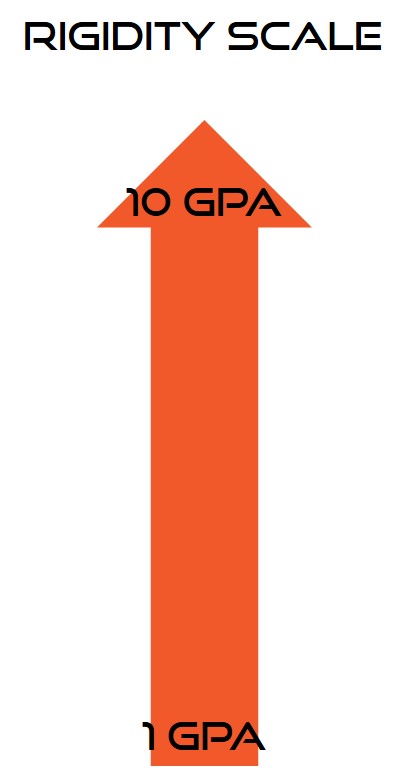 Comparison of tough Liqcreate and Formlabs photopolymer resins
When your application requires extra toughness, there are three Liqcreate resins that can be used. Comparing the tough resin range of Liqcreate with Formlabs, the rigidity of Liqcreate resins is just below that of the Formlabs counterparts. From more rigid to softer we have Clear Impact, Premium Tough and Tough-X. Next to highly transparent clear parts, Clear Impact is also a rigid resin with enhanced impact properties. Premium Tough is softer compared to Clear Impact, but with improved toughness and print speed. Its balanced properties make it useful for most application where a bit of extra toughness is needed. Tough-X can be seen as a rigid rubber material. Thin parts are quite flexible while thicker parts are extremely robust. It has the highest impact strength in the Liqcreate resin portfolio to date. When choosing the right resin for your application, next to the rigidity of the resin, it is advised to compare the other properties as well.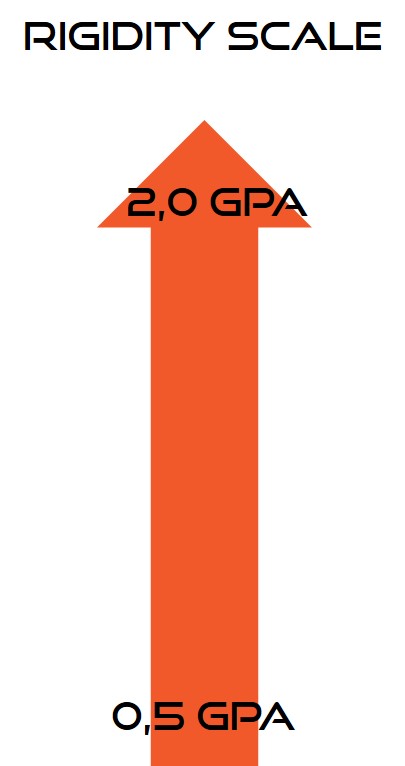 Comparing Flexible Liqcreate and Formlabs photopolymer resin
Within the flexible / elastic resin portfolio, both Liqcreate and Formlabs offer two materials. All materials are considered soft, flexible and bendable, but there are some small differences. For instance the rigidity and rebound of the material could be important for your application. If you need a simple material for prototyping flexible resin parts, Premium Flex is the best option. For a tougher flexible material, take a look at Flexible-X.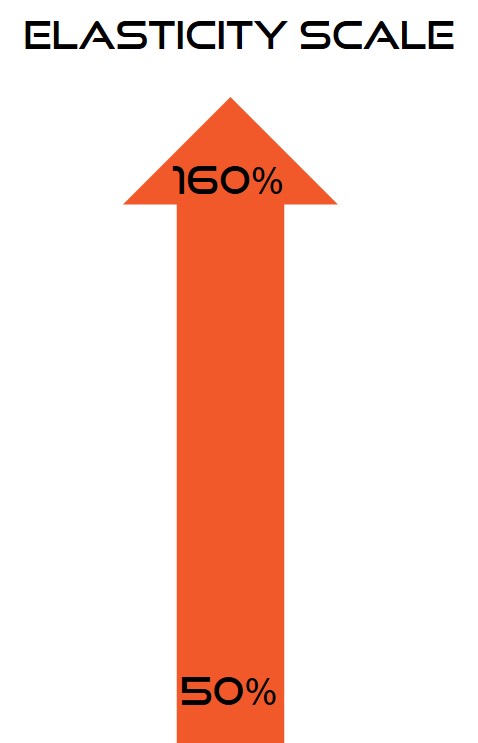 Compatible 3D-printers with Liqcreate resins
Next to the wide range of materials available in the Liqcreate range, there is also a huge benefit in the amount of machines that you can use. Liqcreate is compatible with over 50 types of 3D-printers from the entry-models to industrial printers. Find compatible 3D-printers here or send an e-mail to info@liqcreate.com
Formlabs compatible resins by Liqcreate
Next to over 50 compatible printers, Liqcreate resins can also be used in open mode on the Formlabs Form 2 and Formlabs Form 1+. In this article you can learn about the resins that are compatible with these Formlabs resin 3D-printers.