Liqcreate Wax Castable is a blue wax-based photopolymer with reliable processability and accuracy on LCD/MSLA, DLP and laser based 3D-printers. 3D-printed parts from this material captures intricate features and show crisp details. This wax-based material offers smooth surfaces with clean burnout for a reliable casting process. Create custom made elegant organic geometries with positive and negative engravings according to your preferences. Liqcreate Wax Castable creates perfect casting patterns for jewelry, dental and industrial parts.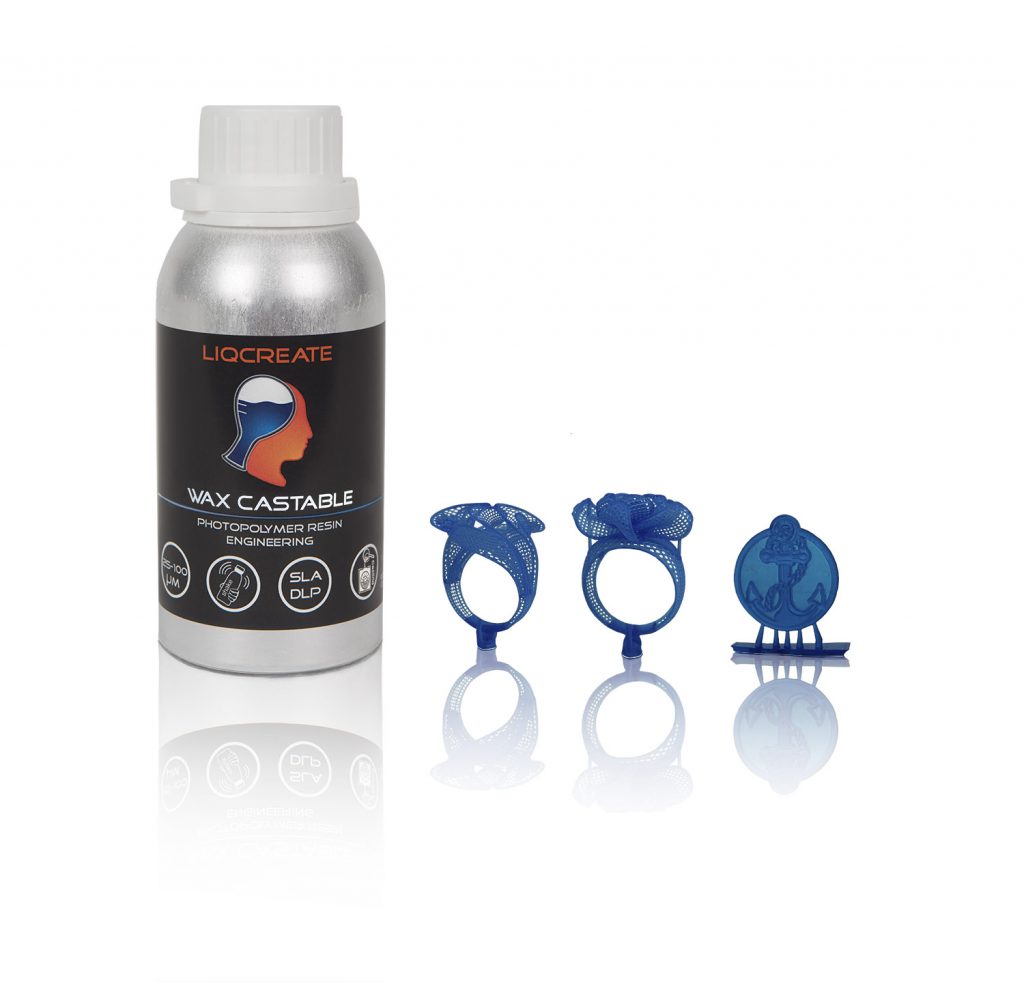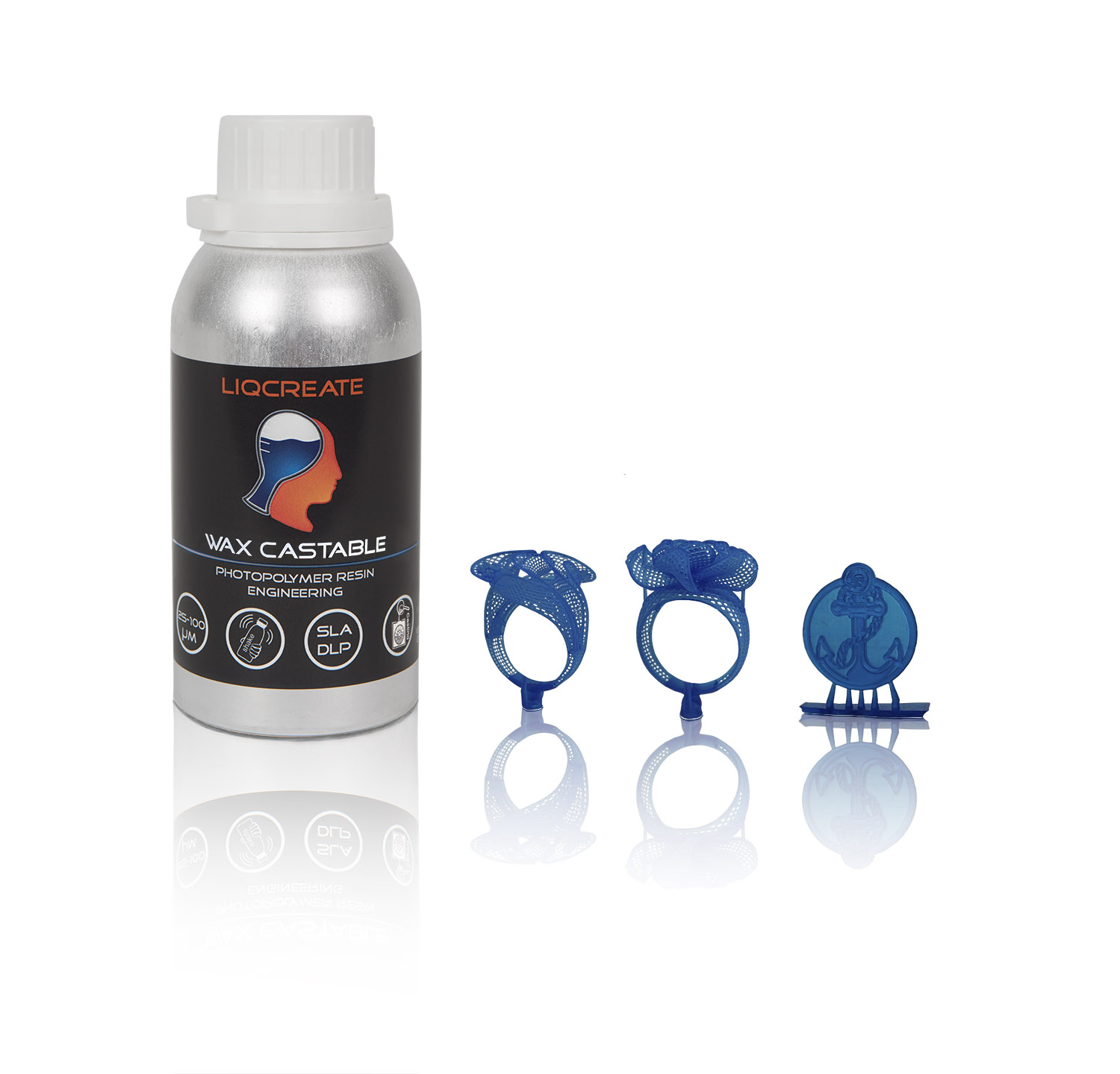 Key benefits
– High precision
– Wax-based
– Clean & ash free burnout
– Excellent casting of engravings
3D-printer compatibility
– Phrozen Sonic Mini 4K
– Anycubic Photon
– Elegoo Mars
– And many more 385 – 405nm DLP, LCD and SLA 3D-printers
                         
Wax-Based                 Clean and ash-free burn-out                    High accuracy
Ash free, clean burn-out wax castable resin perfect for jewelry engravings
One of the key benefits of using Liqcreate Wax Castable resin is the precise and flawless engravings in rings, as displayed in the rings below.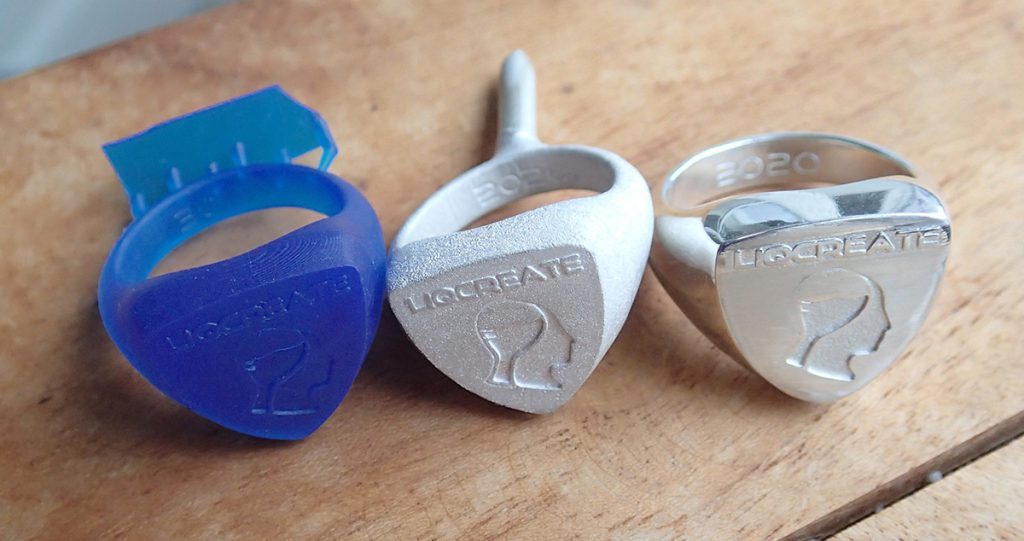 Processing Wax Castable resin
Due to the significant amount of wax, Liqcreate Wax Castable will solidify around 17 – 18˚C. It is not advised to use this product in environments with temperatures below 18˚C. storage or transport of Liqcreate Wax Castable below 18˚C is possible. Before processing, it is necessary to heat-up the product to its liquid phase. This can be done by leaving the product for 5 hours at room temperature or by placing the packaging in a warm environment (without direct light, in the original packaging) up to 50˚C for 20 minutes.
3D-printing with Liqcreate Wax Castable resin
It is important that the 3D-printed parts are flawless to get the best casting results. Layer thickness of below 0,05mm is strongly advised along with a well calibrated 3D-printer. Find the parameters of your printer here, or send an e-mail to info@liqcreate.com for more information about printer settings and compatible 3D-printers.
Investment material for Wax Castable resin
During the development of Wax Castable all casting tests were performed using the Prestige Unicast investment material. Other materials might also be suitable to work with Liqcreate Wax Castable. It is important to follow the instructions of the investment material to get the best results
Burn-out schedule for Liqcreate Wax Castable resin
We followed the instruction of the investment material (Prestige Unicast). The following burn-out schedule is used: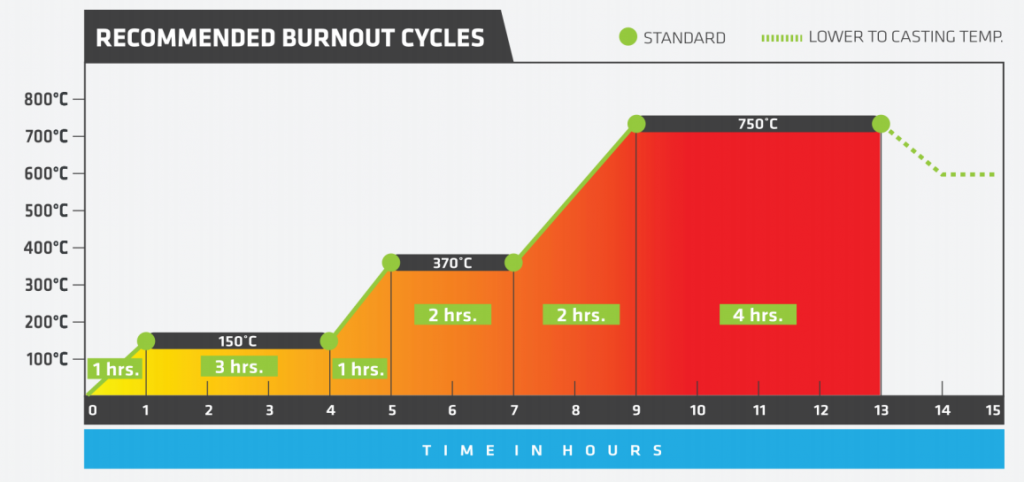 Parts have a matt finish after casting and polishing is necessary to get high-gloss metals. As a reference we shared a picture below of a printed part, freshly casted part and on the right side a (partly) polished part.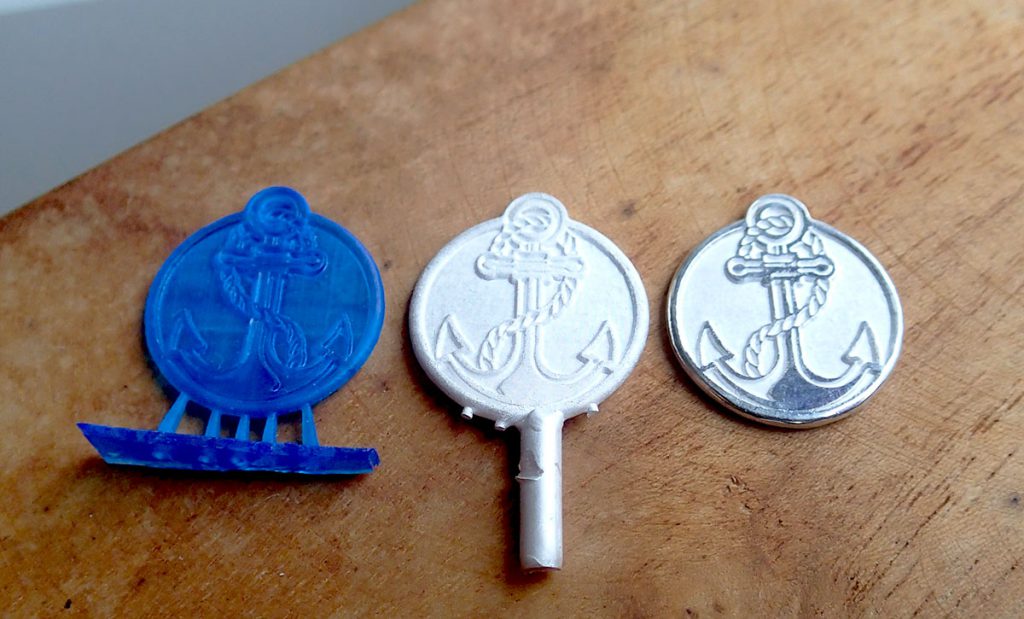 We wish you a great journey with our Wax based Castable resin. If you have printed or casted a great part and want to be featured in our social media, or have any questions about the product or processing, send us an e-mail to info@liqcreate.com
Support
Do you need any help with 3D printing our SLA, DLP or LCD resins? We can help you! Just look for the question you have below. If you can't find it, let us know by contacting us!