Each resin is different and needs a certain energy to polymerize. In technical terms this is called Ec, or critical energy. This is the minimal energy to get (in theory) a micron thick layer to cure. Also how much the thickness of a polymerized piece increases after longer exposure is an important factor. In technical terms this is called Dp. You can read the full details and calculations on Ec and Dp here. Changing the resins chemistry, photoinitiators or colorants can have an effect on both curing parameters. If you are looking for printing settings for your 3D-printer, have a look here or send an e-mail to info@liqcreate.com.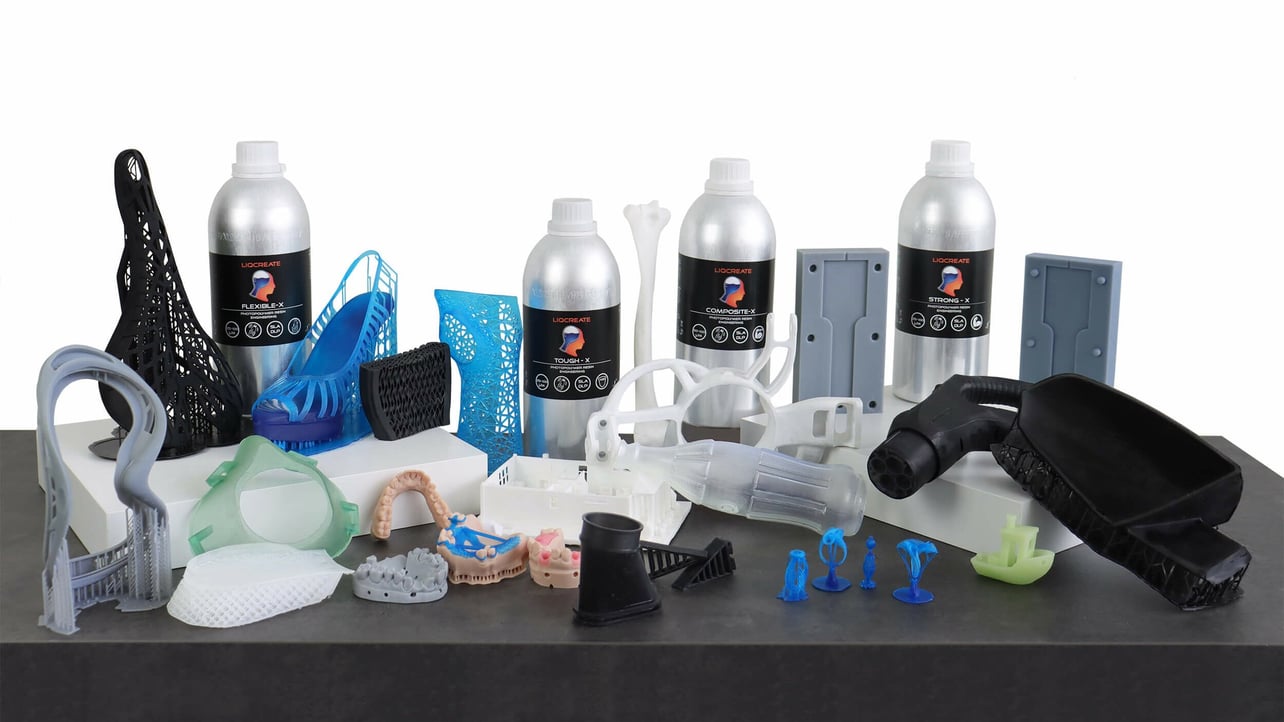 Image: Liqcreate portfolio with currently four different type of black materials
Does black resin need more exposure time?
In general, yes, black colorants are excellent 385 and 405 nm absorber and will make the resin slower to cure, thus a longer exposure time is needed. On the other hand, there are so many types of black materials around that it is very difficult to give a fair comparison. Also different 3D-printers, light sources and technologies will give different results.
For instance on the Anycubic Photon Mono SE, the exposure time of Liqcreate Premium White and Premium Black is equal at 4,0 seconds for 0,1mm layer thickness. While on the Anycubic Photon Mono, Premium Black needs roughly 2,0 seconds longer exposure time. Make sure your printer is well calibrated before testing.
Different types of black 3D-printing resin
Next to color, there are so many types of black resin. Just at Liqcreate we have 4 different black resins:
There is already a lot of difference in properties and exposure time between these resins. For instance Stone Coal Black is initially developed for laser based and high power DLP printers, thus has a slower polymerization speed compared to Premium Black. As Premium Black is developed to work well with MSLA type and low power DLP 3D-printers. Additionally, Flexible and Tough resins tend to cure slower compared to rigid materials. So it is difficult to just answer this question with a yes or no.
If you have any questions or comments, feel free to send us an e-mail at info@liqcreate.com.
Support
Do you need any help with 3D printing our SLA, DLP or LCD resins? We can help you! Just look for the question you have below. If you can't find it, let us know by contacting us!